It's very common to see patients and companions enjoying music or events in downtown Rochester's Heart of the City.
Arts and culture are powerful tools with which to engage communities at various levels of growth and build community leadership – but they can also help in the healing process. At the Delores Jean Lavins Center for Humanities in Medicine at Mayo Clinic Rochester, staff and volunteers see the benefits of incorporating the arts into the healing process every day.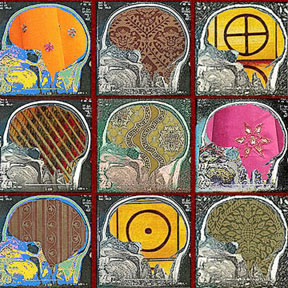 "Many hospitals across the United States offer some form of arts programming," says Dr. Johanna Rian, director of the Center for Humanities, "but Mayo Clinic has been offering the arts as part of the healing process since the early '80s."
The Center for Humanities offers a wide range of art disciplines to patients – but they also offer it to staff. "It's important to educate physicians-in-training about the importance of the healing arts for their patients," Dr. Rian states.
One of the more popular programs offered to patients through the Center is Arts at the Bedside. This program finds professional artists working directly with patients to explore the transformative, healing power of the arts. "From visual to music to creative writing, we can bring the arts right into the patient's room," says Dr. Rian. "It provides both distraction and enhancement to their healing."
For community members, visitors, companions, and patients, there is a weekly concert series that brings international musicians to Mayo Clinic to perform. The Rosemary and Meredith Willson Harmony for Mayo Program takes place every Monday from 12:10 to 1:00 p.m. For patients unable to attend the concert in person, it is broadcast into their rooms on closed network television.
"Some people are surprised we offer free art opportunities to our patients through benefactor funding," Dr. Rian says. "Our benefactors personally understand the impact of the arts on healing."
Studies show that engaging in any creative process is healing. "We hope to grow the program in the future," she says. "We partner with a lot of great community organizations to promote our programs. We want to make the arts available to community members and patients alike."