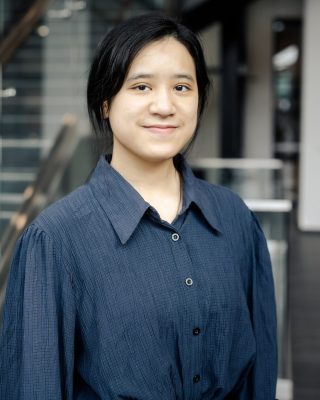 Meet DMC intern Tam Ta. Tam joins the DMC team from Hanoi, Vietnam. She is a student at Luther College majoring in Data Science with a focus on Economics and a background in Visual Communications. Her plan after graduation is to work in the field of urban design and smart & green city planning. We are happy to have her on the team.
Why did you choose Luther College? I am from the capital city so I have always been interested in studying in a small beautiful town to not have to deal with a lot of distractions. I am also attracted to Luther because of its sustainability commitment to go carbon neutral, being at a green-driven campus is important since it aligns with my values. Luther's class size and close connection to professors are a plus for me since I can easily reach out to my instructors.
Why did you choose an internship at DMC? Growing up in a developing urban area where urban sprawls and transportation are major issues in the city, I have always been interested in how the city functions with regard to its economics, environment, and residences. I have the chance to learn more about sustainability projects, what they entail and how I can bring my own perspective and contributions to better the city.
What are your duties at DMC? One of the projects I am working on now is tracking investment for buildings in Rochester, understanding and keeping track of this information so as to inform future decisions on investment.
What is a unique fact about yourself? In my free time, I enjoy watching videos from the Youtube channel "OBF", which talks about the design of various countries and how they are different and efficient in comparison to others. I find this very informative and entertaining at the same time since it captures the intersection of my interests which are sustainability, design, and economics.