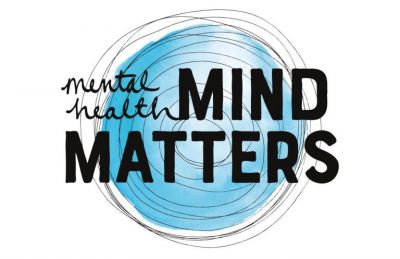 A new, interactive exhibit focused on raising awareness about mental health is now open at the Rochester Art Center. "Mental Health: Mind Matters," hosted by Mayo Clinic, and presented by Olmsted Medical Center and Rochester Area Foundation, create a safe space for important conversations about mental illness.
Nearly 1 in 5 adults in the U.S. lives with a mental illness, according to the National Institute of Mental Health. The rate may be even higher in Olmsted County, Minnesota. Nearly one-third of Olmsted County residents experienced a mental health condition in 2016, according to the county's Community Health Needs Assessment.
"Mental health plays a key role in our overall health. Mental illness is common, treatable and a health issue that we as a community should be discussing," says Bruce Sutor, M.D., a Mayo Clinic psychiatrist. "Mayo Clinic is pleased to host this exhibit, which not only gives visitors a chance to learn more about mental health, but also helps connect them to valuable mental health resources in the community."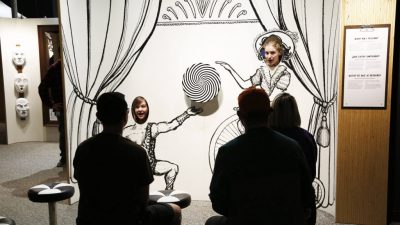 "Mind Matters: Mental Health" uses immersive experiences and multimedia activities to help build understanding and awareness about mental illness. Visitors will be able to see how mental illness has been treated in the past and learn what it is like to live with a mental illness, such as depression, anxiety and post-traumatic stress disorder. A resource center provides information on local mental health resources.
In an accompanying art exhibition, "Making It OK: Art, Bravery and Mental Health," four Minnesota artists reveal, with honesty and hope, what it means to live with mental illness or be affected by close family members struggling with mental health issues. This exhibition includes paintings and drawings, sculpture, participatory art, comic books and video.
"Mental Health: Mind Matters" at Rochester Art Center is open to the public Tuesdays through Saturday through September 10. There will be a $5 admission for adults. Children 15 and younger are free. Tickets can be purchased ahead of time on the Rochester Art Center's website.