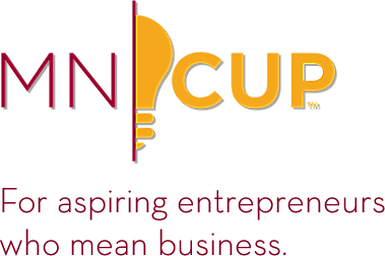 Funding has long been considered the fuel that propels a startup from the idea phase to becoming an income-generating enterprise. But for participants in the MN Cup startup competition, the mentorship and business advice can be just as valuable.
As the largest statewide startup competition in the country, MN Cup supports emerging entrepreneurs from across the state through events, educational programming, and it's widely-recognized annual competition, now in its 14th year. The Cup is a program of the Holmes Center at the University of Minnesota's Carlson School of Management. Last year, more than 1,300 teams and individuals applied to the competition in hopes of tapping into the tools, resources, and support the organization provides to help launch and accelerate these new ventures.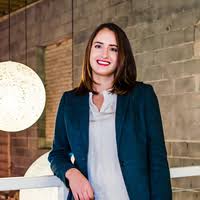 In December, Jessica Berg took on the Cup's only full-time position as executive director and announced the addition of a new category for the 2018 competition. "We've added an Education and Training division this year," she says. "This gives applicants nine divisions to which they can apply."
MN Cup categories include:
General;
Energy/ Clean Tech/ Water;
Food/ Ag/ Beverage;
High Tech;
Life Science/ Health IT;
Impact Ventures;
Student (current undergrad and graduate students);
Youth (18 and younger); and now
Education and Training.
Berg visited Rochester this month to meet with Destination Medical Center leaders and other local champions for entrepreneurship to help spread the word about MN Cup and increase outstate participation to better reflect the innovation taking place across the state. She stressed that those interested in participating in MN Cup don't need to have a fully developed business plan to apply.
"We encourage people at all stages of the startup process to consider being a part of the competition," Berg says. "We don't require applicants to be a registered business or at a certain stage in the growth cycle for them to be considered a viable candidate."
Applicants applying to the program must operate Minnesota-based businesses and earn less than $1 million in annual revenue to qualify. They must also identify a single category from the above list in which they will compete.
Backed by more than 50 sponsors and a pool of 350 volunteers from industry, academia, and the public sector, the competition has evolved significantly over the past 14 years. When it began in 2005, what is now known as MN Cup was simply a business plan competition offering around $30,000 in prize money. Today, nearly $500,000 in seed money is up for grabs.
But for many, the money is not the biggest driver in participating in the competition. "Our participants recognize that not everyone can win the grand prize money," Berg says. "Often what we hear them rave about is the invaluable mentorship and guidance they receive during the process."
Join Minnesota's entrepreneurial community on Monday, March 26 to celebrate the launch of the 2018 MN Cup competition!  Learn more at: https://carlsonschool.umn.edu/mn-cup.