The City of Rochester is sounding the call for input from residents, visitors, and patients to complete a pair of online surveys that will help shape the city's comprehensive planning process.
Planning 2 Succeed

, the city's interactive online survey, takes 5-10 minutes to complete and encourages participants to set priorities for the city's future—for everything from more parks and trails to improved public transit and incentives for startup businesses. The online tool also provides options to cut taxes and reduce budgets, if that's the direction you would like the city to take. But, you can't have your cake and eat it, too. Should you opt for lower taxes, you can't choose as many amenities and improvements.
"We want to hear from everyone with an interest in Rochester's future—that includes patients, visitors, and people who live nearby or work in the city."
— Dave Dunn, associate director, Rochester-Olmsted Planning Department
Dave Dunn, assistant planning director of the Rochester-Olmsted Planning Department, is part of the city's effort to develop a comprehensive plan, which will complement the DMC Development Plan and encompass the entire city and its vision for the future. Dunn works with a team of Rochester-Olmsted Planning Department staff who are leading this effort.
"The primary difference between the DMC Plan and our Comprehensive Plan is that DMC has very specific geographic boundaries for development around Mayo Clinic and downtown Rochester, while Rochester's Comprehensive Plan will set a course for the entire city over the next 25 years," Dunn says.
Participation is anonymous, and you don't have to live in Rochester to take the survey. More information on the P2S survey is available from the City's website.
While transportation is a part of the P2S survey, getting around town (and the region) forms the sole focus of the second survey from the Rochester-Olmsted Planning Department.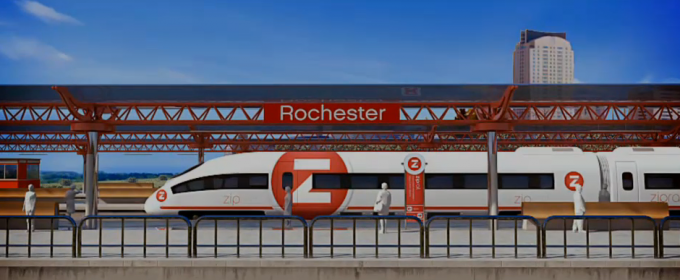 The Planning Department's Transportation Survey asks participants to rank, on a scale of 1 to 5, the importance of various transportation infrastructure projects. Routine projects like sidewalk maintenance and road resurfacing are included, as are bolder initiatives like a high-speed passenger train to the Twin Cities and light rail throughout the city.
Together, these surveys will form the foundation of the city's plan for the next 25 years. So please, whether you're a life-long Rochester resident or a visiting patient of Mayo Clinic, take the surveys!
Together, let's build our future!