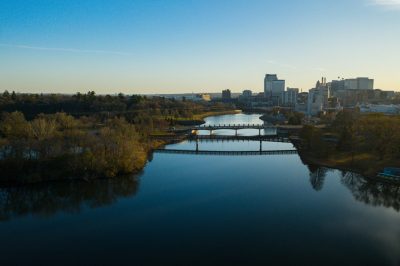 Rochester, Minnesota's third-largest city, appears frequently on rankings of the country's most livable cities. Factors such as civic engagement, affordable housing, a strong regional economy and great education options have helped the community stand out for years.
Now, Rochester is looking to build on that appeal by positioning itself as a great home for the post-pandemic workforce as many employees feel more freedom to choose their home untethered from their work locations.
"Rochester could become a city of choice for people who can work anywhere," said Patrick Seeb, executive director of the Destination Medical Center Economic Development Agency, known as DMC. "We don't have the mountains of Bozeman or Boulder perhaps, but there are other things we do have that could become compelling to people, including being the front door of the number one hospital in the world."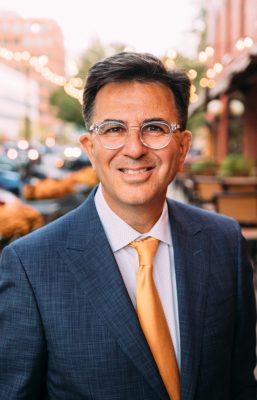 That hospital is the world-renowned Mayo Clinic. Rochester was founded in 1854 as a stagecoach stop, but soon welcomed the man who would largely determine its future, Dr. William Mayo. He arrived in 1863 as the examining surgeon for Union Army recruits. After the war, Mayo and his two sons grew their medical practice in the area, attracting doctors from all over the world to create an unmatched collaborative approach to disease and healing.
Rochester also is home to the largest public-private economic development partnership in Minnesota history with the DMC project. The $5.6 billion plan includes $585 million in funding from the state over 20 years, $3.5 billion pledged from the Mayo Clinic and an additional $2.1 billion in planned investments.
With Phase I accomplished, DMC has already reported creating more than 7,000 jobs and attracting nearly $10 of private investment for every $1 of public funds. With its first five years behind it, the DMC is charging ahead, rebounding from the pandemic and using it as an opportunity to further support innovation in the city.
Seeb said that though COVID-19 and the national lockdown created a bit of a setback for DMC's initial objectives for the year, the focus remains on transforming the experience of being in Rochester. "This is all about creating the best experience so that people will choose to come to Rochester to live here, to work here, to receive treatment here," he said. "Our areas of focus remain economic diversification, housing affordability, main street resurgence, innovation, local entrepreneurs and developing the capacity of our minority- and women-owned businesses."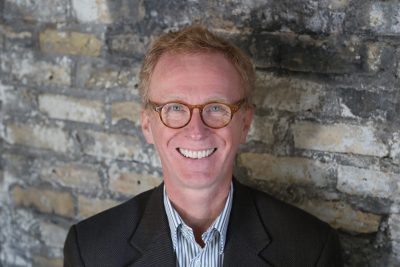 Tom Fisher, director of the Minnesota Design Center at the University of Minnesota and a DMC board member, said pandemics impact the way people live and move in society.
Fisher, interviewed on DMC's newly launched podcast "Urban Evolution," said the COVID-19 pandemic is forcing a rebalancing of the physical and the digital. "As much as 40% of the workforce right now is working full-time from home," he said. "The technology to do this existed before the pandemic, but what pandemics do is rapidly accelerate us into the future. After the pandemic, we'll see these ways of living and working becoming dominant model for many people."
Rochester certainly isn't alone in looking to attract remote workers. Urban studies expert Richard Florida described the shift in where and how people work at a recent Future of Cities event. For the first time, he said, people are asking themselves deep questions about how they want to live and work, with the understanding they have more choices today in how to organize their lives.
"It changes the terms in which cities, suburbs and rural areas compete," Florida said. "They no longer can compete just by attracting companies and jobs, because people can work remotely. They have to compete for people." This, he explained, is a new development in how cities, rural areas and suburbs will need to develop their economies.
Fisher is enthusiastic about the DMC plan to strengthen Rochester's attractiveness as a vibrant urban center focused on health and wellness. On the podcast, Fisher said: "The opportunity here is for people to make decisions about where they live and work based on quality of life. The opportunity for Rochester as America's city for health as its brand [can attract] not just start-up companies that want to be near the Mayo Clinic for business reasons, but also for people who are looking for a very healthy city to live in and a high quality of life."
The downtown district is already experiencing significant revitalization, that includes new living options as well as hospitality and new, reimagined public spaces. And more than 100 parks covering five square miles blanket the city with outdoor spaces for running, walking and biking. Eighty-five miles of paved trails wind through the city.
Seeb summed it up nicely: "Cost of living, recreation, education, proximity to urban amenities, an international airport and, of course, the obvious health care, make Rochester an attractive choice for remote workers. Our quality of life can't be beat."