Two Rochester-based health-tech companies finished with strong showings at Minnesota Cup, the nation's largest statewide startup competition. Mill Creek Life Sciences and Thaddeus Medical Systems placed in the top three in MN Cup's Life Science/Health IT Division.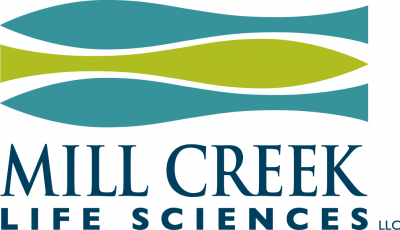 Mill Creek Life Sciences is a Mayo Clinic spinout with two main products. PLTMax and PLTGold are media supplements for culturing of stem cells in research and clinical settings. Taking second place in the division, Mill Creek is the first company to bring human platelet lysate, a cell culture additive derived from healthy human cells, to market. Their PLTMax product has been used in over thirty different clinical trials worldwide.

Thaddeus Medical Systems, a third-place finisher, is developing smart packaging technology to "improve global shipment outcomes by protecting sensitive specimens in the supply chain," explained CEO Ilya Preston. $35B is wasted through the healthcare supply chain each year during the shipment of sensitive materials like tissues, vaccines, and blood. Most of this waste is from temperature excursions or exposure to the sensitive products to temperatures outside of the recommended range. Thaddeus Medical Systems' first product, IQler, is tackling this problem with a smart, all-in-one IoT solution that can react to the environment and control the temperature to keep samples and supplies safe during transportation.
Since its inception, Minnesota Cup has supported over 13,000 Minnesota entrepreneurs and awarded over $2.4 million in seed capital.
According to Preston, the mentorship and advice that Thaddeus Medical received during the competition have been integral to the company's success and how they think about moving forward. He also says the competition has spurred "a tremendous amount of customer and investor traction through our website."
Thaddeus Medical Systems was launched in Rochester and continues to operate in the community. "Rochester is beginning to have the infrastructure that is necessary to guide startups and young companies," Preston says.
Organizations like Destination Medical Center (DMC), Collider Coworking, and Rochester Area Economic Development Inc. (RAEDI) are connecting entrepreneurs to resources and "really putting Rochester on the map from an entrepreneurial standpoint," Preston affirms.
As for the future of DMC as an entrepreneurial hub, Preston finds that "all the right pieces and all the right collaborators are working together to invest in the city and to invest for a future." These entities, he says, are essential not only to attract entrepreneurs and startups but to recruit the talent pool needed for these entrepreneurs to succeed.