They might be called "small businesses," but there's nothing small about the impact these organizations have on our economy.
Recently, two Rochester businesses were named finalists in the U.S. Chamber of Commerce's Dream Big Small Business of the Year Award, making the Rochester Area Chamber of Commerce the only chamber in the United States with more than one finalist.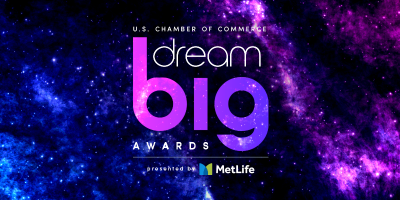 "There are 8,800 chambers in the United States," says Rob Miller, the Rochester Area Chamber of Commerce president. "Any one of those could potentially submit nominees for the award. But Rochester was the only chamber – and Minnesota, the only state – who had more than one finalist."
The Small Business Summit offers opportunities for over 900 small business owners, managers, and entrepreneurs from across the country to learn, engage, and network. The program takes place from September 10-13 in Washington, D.C. and will provide attendees with an opportunity to learn the latest tactics and strategies and make invaluable connections to help support the growth and success of small businesses.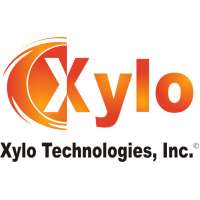 Xylo Technologies is a leading provider of technology-based solutions and offer customers with turnkey responses to meet their most complex needs. Xylo's CEO Dharani Ramamoorthy immigrated to the U.S. from India more than 20 years ago and has been actively engaged with the local chamber for many years, serving as Chair for the Board of Directors and providing leadership and strategic guidance for community programs.
"Having two businesses selected for the U.S. Chamber award shows the vibrant business community in Rochester," says Ramamoorthy, who expressed what an honor it would be to win. "This award would give us a great recognition of our team's hard work over the years and motivate us to excel more in what we do for our clients and the community we live in."
BrandHoot founder and CEO Nate Nordstrom agrees with Ramamoorthy's sentiments about the thriving business environment that exists in Rochester. "This isn't the first time our city has stood out from communities across the nation," Nordstrom says. "I feel like we have the complete package here."

Nordstrom started BrandHoot as a solopreneur in his basement five years ago. Today, he and his 10 employees provide custom website design and app development for a variety of customers, with a focus on healthcare and community groups.
Nordstrom is an active Chamber member and the youngest board member the organization has had to date. He sees Rochester's quality of life, diverse business opportunities, and potential for growth only getting better. "There is a lot of innovation here," he says. "We're honored to have been selected to represent the good things already happening locally."
The DMC initiative strives to attract new business, encourage startups, and lure investors. Having local businesses like Xylo and BrandHoot recognized on a national level helps to showcase the burgeoning entrepreneurial ecosystem that exists in Rochester and the impact of small businesses on community growth and development.