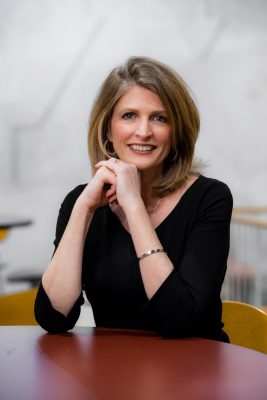 The University of Minnesota Rochester (UMR) has been an increasingly influential presence in downtown Rochester since it first opened its doors in 2006. The institution is dedicated to inspiring and empowering its students to solve healthcare challenges of the 21st century by engaging them in a one-of-a-kind, hands-on learning experience.
Just south of Destination Medical Center's (DMC) Discovery Square sub-district, UMR will serve as the cornerstone of DMC's Education & Recreation sub-district focused on the innovation, creativity, and education that sets Rochester apart from other cities of its size.
UMR welcomed its second chancellor, Dr. Lori Carrell, in February 2018 after the university's inaugural chancellor Dr. Stephen Lehmkuhle retired at the close of the 2017 school year. As progress at UMR keeps pace with the rest of downtown, Dr. Carrell's leadership will be integral to the future of the institution and the forward-thinking minds it produces.