Approves Next Phase of Life Science and Technology Campus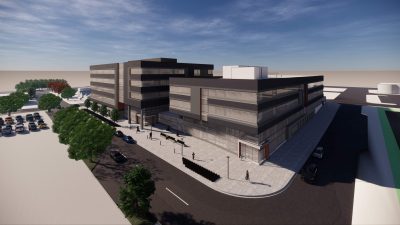 The Destination Medical Center Corporation (DMCC) Board today approved $7.3 million in public infrastructure funding for Mortenson Development Inc's construction of Discovery Square Two in the DMC Discovery Square subdistrict.
The $45 million project will be a five-story,124,000 square foot, LEED-certified medical office and lab building with outdoor space, connectivity to One Discovery Square, tenant and public programming and potential 5G connectivity. The building will support approximately 500 long-term jobs while its construction will create approximately 800 short-term jobs.