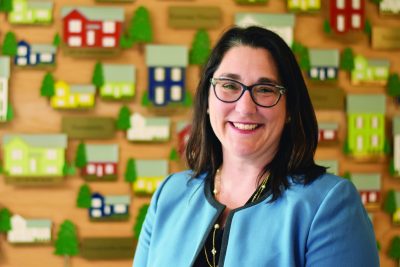 Through philanthropy and community partnerships, Rochester Area Foundation plays a vital role in building and enhancing the quality of life in the greater Rochester area for all who live, work, learn, and play here.
Executive Director Jennifer Woodford brings an extensive background in leadership and nonprofit management to the Rochester Area Foundation (RAF). Woodford's passion to improve housing affordability for all is also an aim of Destination Medical Center (DMC).
We connected with Woodford to learn more about how she came to work in her role at the Rochester Area Foundation and why she feels partnerships are key to building a stronger community.