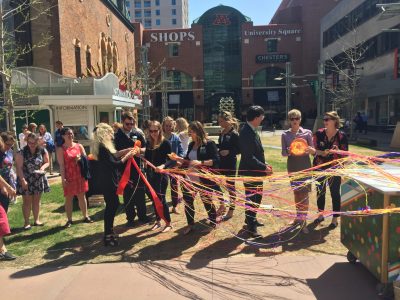 Spring has finally sprung and the urge to get outdoors is more appealing, and a new initiative in downtown Rochester is adding to that appeal.
Destination Medical Center (DMC) is excited to partner with the Rochester Downtown Alliance (RDA) and the University of Minnesota Rochester to bring your favorite games outside for a summer of fun.
This new program features a variety of lawn activities and board games in the Peace Plaza that the public can use and enjoy at no cost. It also provides DMC with an opportunity to test public realm redevelopment concepts for the DMC Heart of the City sub-district.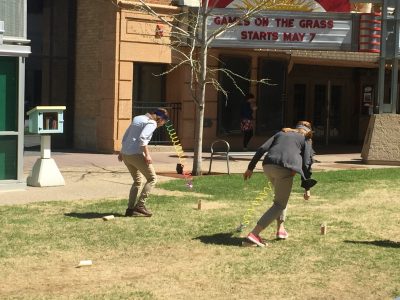 This testing and the insight it provides are important pieces for shaping the understanding of how the space is used by the public.
"Active gathering spaces like the Peace Plaza act as the 'front porch' for our community," says Patrick Seeb, Director of Economic Development and Placemaking for the DMC Economic Development Agency. "They bring people together and help cultivate a sense of community – even among out-of-town guests."
Recognizing that these experiences, however small, can influence how people feel about space and place, DMC and the RDA are collecting experience data throughout the initiative.
Games on the Grass runs May through October.