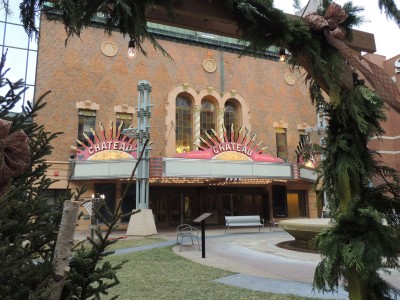 Community input is and will always be core to the efforts of DMC. This past winter, DMC utilized the vacant Chateau Theatre space for a unique luncheon event during which attendees were invited to share both their memories of the Chateau Theatre and ideas for future use of the space.
They recalled many memories from the Chateau's days gone by. The theater's unique décor was the perfect setting to catch up with a friend or enjoy a leisurely cup of joe. Grandparents, parents, and grown children alike read books together in the "castle" and sat on Santa's lap. Rochester's own Mayor Ardell Brede took his now-wife of 54 years on their first date to a movie at the theater.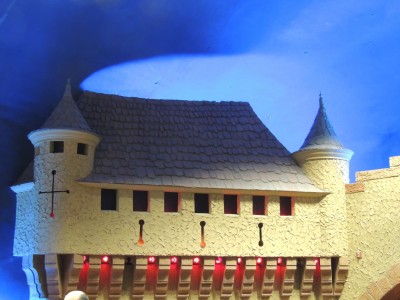 From music to live theatre to dance, the idea of a multi-use, collaborative space was overwhelmingly the most popular suggestion by attendees. Thoughts of relocating the Minnesota Children's Museum of Rochester to the space or returning it to its original purpose as a movie theater were also frequently proposed. Others suggested turning the space into a unique dining experience by bringing in a Hell's Kitchen or other destination brunch restaurant, or creating a dinner theater, much like the one that is currently popular in Chanhassen.
The Chateau Theatre, located in the Heart of the City, is one of Rochester's most notable downtown landmarks. It was designed by Ellerbe Architects who reported upon opening, "We have given this town the finest theater of its size, bar none, in the U.S." The theater's interior resembled a 10th-century castle with built-in balconies and towers, the ceiling a night sky awash with stars and constellations.
The Chateau Theatre opened to the public in the late 1920s as a Vaudeville house but was converted into a movie theatre shortly thereafter.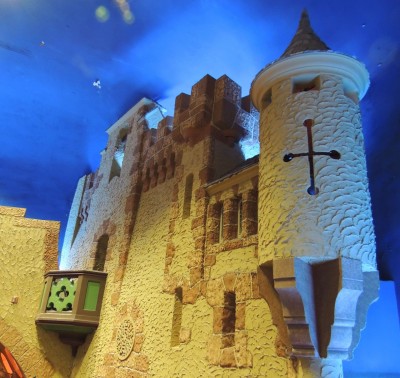 In 1940, theatergoers would spend 25 cents to see the now-classic film, Gone with the Wind, and they would spend $2.50 to see Star Wars in 1980, the same year the theater was added to the National Register of Historic Places. The theater showed its last film in October 1983. The space sat dormant for more than ten years before it was repurposed as a Barnes & Noble Bookstore where it served bibliophiles and coffee lovers alike from 1994 to 2015.
Much discussion has taken place about the future of the Chateau. The Chateau Theatre Reuse Task Force is currently working to ensure that the venue will be the perfect place to create new memories in Rochester's Heart of the City.