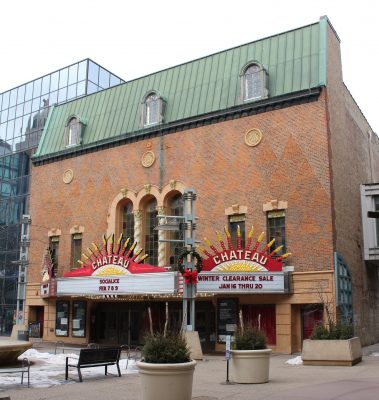 An iconic downtown landmark is promised new life as the City of Rochester announces call for requests for proposals (RFP) for the operation and management of the historic Chateau Theatre.
The Chateau Theatre is located in the Peace Plaza in Heart of the City which sees nearly 1.4 million visitors a year and within walking distance of over 2,200 hotel rooms.
"The Chateau Theatre is a community treasure and has always been at the core of our DMC Heart of the City planning," says Lisa Clarke, executive director, DMC Economic Development Agency.