The Destination Medical Center Corporation (DMCC) Board of Directors applauded the significant accomplishments in the Destination Medical Center (DMC) district in 2018 at its final board meeting of the year on November 13. These accomplishments include eight approved private projects at various stages of development with several to complete construction and renovations and open in 2019, including the Hilton Hotel, One Discovery Square, Hotel Indigo, and Urban on First.
The DMCC Board reaffirmed its commitment to Heart of the City and support of $1.1 million in renovations to the historic Chateau Theatre, with construction to begin this December. A summer 2019 re-opening of the theatre is projected.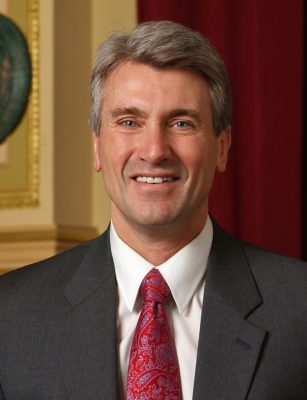 "The accomplishments we are seeing in downtown Rochester show the DMC initiative is working for Rochester, the region, and the State of Minnesota," says R.T. Rybak, DMCC Board Chair. "These private developments add value to Rochester's economy and significantly increase the tax base."
The DMCC Board previewed DMC's draft market demand studies, conducted by AECOM (A-E-Com), which provide a snapshot in time and a look ahead. The studies highlight the importance of Discovery Square as an economic engine for Rochester.
"Discovery Square has been and will continue to be a top priority for DMC as we attract global and innovative businesses, top talent, and add vibrancy to the sub-district," says Lisa Clarke, DMC Economic Development Agency executive director.
The DMC market studies also show excellent progress over the past four years in the hotel and residential markets. Clarke notes that "as density for housing in the DMC district comes online, a downtown retail strategy will be DMC's next step."
As part of the DMC EDA's 2019 workplan, the DMCC Board approved new housing and workforce development strategies to complement and support other community initiatives.  
The DMCC Board also expressed gratitude to two out-going board members – Rochester Mayor Ardell Brede and Rochester City Council member Mark Hickey – for their service to the DMCC Board, community, and State of Minnesota.