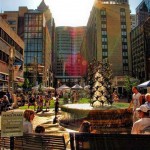 The Peace Plaza has a critical task of attracting visitors and locals to the downtown area of Rochester. This unique space could be considered the centerpiece of the city, hosting festivals and weekly events that attract community members of all ages. From "Movies on the Plaza" every summer Saturday night to Athens Fest held the first weekend in August to Social-Ice held each winter, the Peace Plaza helps to activate downtown and provide community entertainment.
However, just as people grow and mature, the plaza has done the same. It did not always possess the ambient, tranquil, and sometimes rejuvenating environment that it does today. There was an intricate transformation that took place over the past several years to give the Peace Plaza the energy and attractiveness it has today.
Originally just another city street, the Peace Plaza (as we know it today) provided automobiles and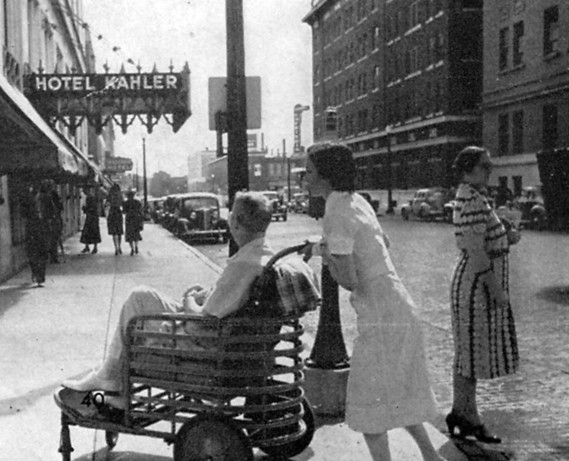 pedestrians another way to maneuver around downtown Rochester. In 2008, construction was completed to close off the car and bus traffic. The space transformed into an exclusive city attraction and became an outdoor meeting place for business professionals. On any given night, passers-by might see a stage set up for musical performances, children enjoying the small park-like atmosphere, artfully decorated benches for individuals to rest their legs and minds after a stressful day, or a small festival for venders during the "Thursdays on First" events.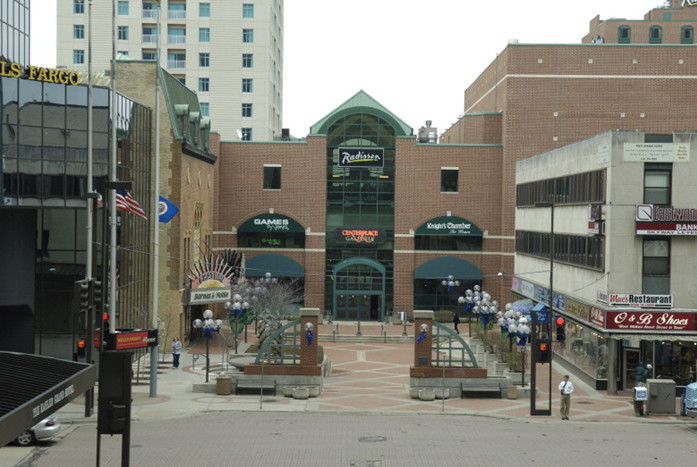 "The Peace Plaza serves as an important gathering place for residents and visitors alike," says Jenna Bowman of the Rochester Downtown Alliance. "The energy and vitality of downtown Rochester can be felt there. What makes the Peace Plaza important is the way that it helps people interact. It is a place where locals and visitors can all feel like they are truly a part of Rochester."
The Destination Medical Center (DMC) planners have been working hard to construct a viable and exciting future plan for Rochester, and the Peace Plaza has been pulled into their discussions with the community. Ideas for an even more interactive and entertaining city space are being considered. During the DMC public forums, attendees reiterated a common theme: "Having a common place where people can connect."
DMC Public Forum: Thursday, Nov. 13
How can we make sure the Peace Plaza is doing its job of inviting, engaging, and uniting patients, visitors and community members to downtown Rochester? We would love to hear your thoughts about the Peace Plaza and other spaces within our city. Join us for the fourth DMC Public Forum November 13 from 6:30 p.m. to 9:00 p.m. at the Mayo Civic Center.