Representatives from transportation firms and public offices took time this morning to present and discuss strategies and adjustments to the transportation strategies in the Draft DMC Development Plan.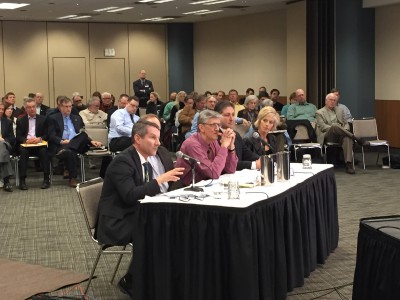 A quick overview of parking behavior in downtown Rochester: about 24% of sports consist of monthly parkers, 50-60% are short-term parking by employees who pay daily to park downtown. Overall, Mayo manages 16,500 parking stalls
Total parking additions proposed in the draft plan include about 13,000 new stalls. Use of these stalls could vary and have significant impacts on related systems, such as fewer riders on city lines. Tradeoffs could include fewer riders on city bus systems and needed alterations to those routes and scheduled.
Board member Bill George asked the transportation experts to collect more information about the parking and transportation behaviors of patients and visitors.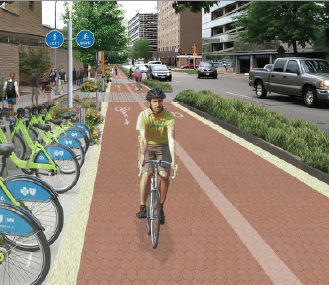 Among the highlights in the transportation proposal are the City Loop, a bicycle route around downtown Rochester that would tie into the existing trail network and other proposed bicycle routes.
Board member and former Minneapolis Mayor R.T. Rybak called the loop "the single most important improvement" Rochester could make for bicycles. The proposal imitates recent changes made to downtown Indianapolis to encourage commuters to use bicycles as a method to navigate downtown.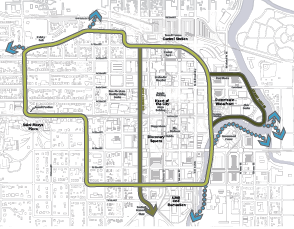 The loop, itself, remains conceptual but something that both Rybak and George remarked holds a lot of potential to both alleviate traffic and encourage low-emission, low-congestion bicycles.