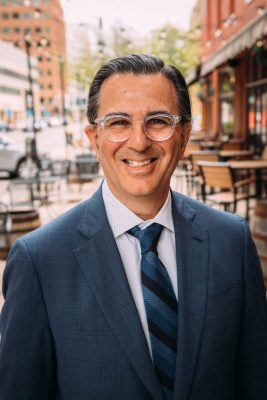 Like millions of Americans, I watched in horror the video of George Floyd being murdered by Minneapolis police officer, Derek Chauvin. In the aftermath, I attended Black Lives Matter rallies, helped shovel embers from Lake Street, and participated in community discussions. I knew these were but small gestures.  With colleagues at Destination Medical Center, we looked for ways to contribute more meaningfully to reducing inequities that have plagued our society for generations.
A friend and mentor who has worked to advance social justice throughout his entire career in economic and community development counseled me that we are all on a journey. He said of our efforts at DMC: we have done good work and (not but) we must do more.
And he went on to remind me that how we do our work is as important as what we do.  Building capacity is more important than building buildings.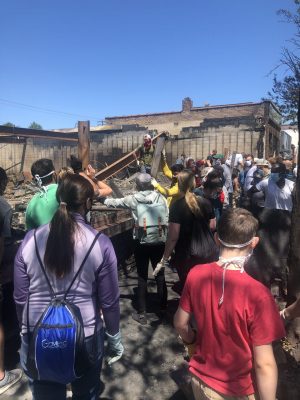 I am fortunate to work for an organization committed to equitable economic development.  We set and then raised our targets for women and minority-owned businesses participating in DMC-supported projects.  We sponsored a community-based prototyping festival to focus on infrastructure investment through the lens of community health.  We initiated a new engagement tool called Community Co-Design, to enable more significant participation in decision making by diverse members of the community. We joined with many partners in developing affordable housing options.
Good work.  And we must do more.
To help us in doing more, we looked to the McKnight Foundation, a Minnesota-based foundation that has a long history of investing in community building and a commitment to building community capacity. In collaboration with the Diversity Council and the City of Rochester, we submitted a proposal to their new Vibrant and Equitable Communities program, coupled with a proposal to their Climate and Energy program (a program from which we have received support in the past).
The case we made is that though we are relative novices we are committed learners and doers toward a goal of equitable economic development.  With McKnight support we would build on our agenda of enabling all communities to benefit from the growing prosperity of this region more fully.
We were thrilled when it was recently announced that we would be one of a handful of recipients during their very first round of grant making.  Not only would we receive financial support ($150,000) but we would be connected to McKnight's professional expertise and a cohort of other organizations working toward similar objectives.
Specifically, this support will allow us to: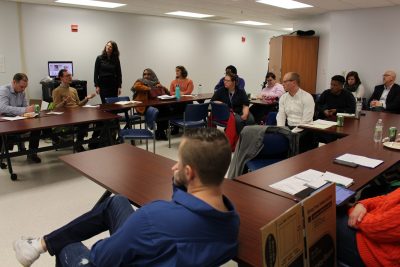 Develop approaches for home ownership opportunities for people with lower incomes. A primary wealth building strategy for most Americans is home ownership but is inaccessible to many due to soaring home prices, limited supply, among others.
Operationalize equitable engagement approaches, building off the success and lessons of Community Co-Design. By making this a standard practice for all infrastructure projects moving forward we will ensure better design decisions and a more welcoming and inclusive community.
Partner with existing community-based organizations and non-profits working to build an entrepreneurial ecosystem within the City and region, with attention to communities of color as a way of broadening the community impact of DMC investments.
Building capacity is more important than building buildings.
When one looks at Rochester's skyline, it is obvious that we are amidst a building boom.  What is less apparent is that we are also amidst a capacity building boom, especially when it comes to the issue of equity.
Our community is fortunate to have McKnight's help on this journey.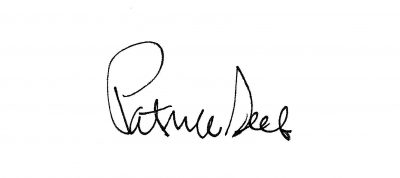 This is a monthly column by Patrick Seeb, Executive Director, DMC Economic Development Agency.