Efficient downtown transportation is essential to the success of the DMC Development Plan, and local residents are being asked to help drive the future of this important component.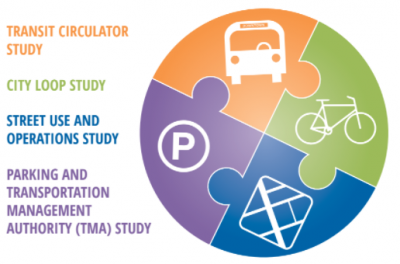 The city of Rochester is conducting four integrated transit studies to support and advance DMC's plan. On January 24, study consultants will host the first of four public conversations to share their findings and listen to the thoughts of attendees on transportation in downtown.
Richard Freese is the director of the city's Public Works Department and feels that Rochester is a unique city requiring a unique approach to travel demand management. "Since the invention of the automobile, cities around the world have tried unsuccessfully to build their way out of traffic congestion by building more or wider roads," Freese says.