And we're off… Last week we got our first look at the complete proposed DMC development plan, and we liked what we saw! Now it's a race to spring, when the DMCC Board aims to break ground on infrastructural improvements in late March/early April.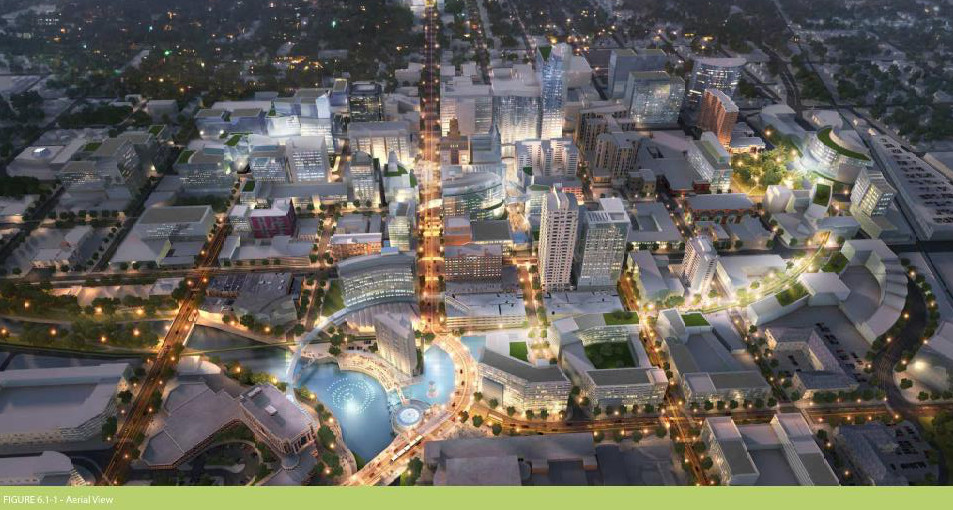 The proposal calls for spending nearly $205 million in the first 5 years of a 20-year plan, with the largest spend ($79.2 million) going toward construction of a shared parking system that would serve all of downtown Rochester, including Mayo Clinic. Plazas, parks and cultural spaces constitute the second-largest investment at $36.3 million. For a more detailed breakdown of spending, check out one of Wednesday's posts from the DMCC Board meeting.
In printed form, the plan is a bear. It's 694 pages of visual renderings, proposed investments and timelines, backed by detailed market research, economic forecasts, and design strategies–not exactly something we can drop in the mail for everyone to read. Even the digital version is a bit unwieldy at 101 MB. It's too large to post here (we tried really hard), but you can view online or download as a pdf from our consultant Hammes Company.