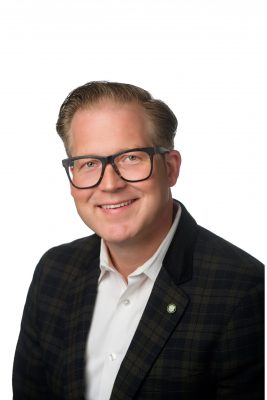 Brandon Sampson may be the poster child for the multi-passionate entrepreneur.
By day, he helms a growing prosthetics manufacturing company in Rochester, Minnesota, called Limb Lab. By night, he fronts the band Six Mile Grove.
Sampson shared his story on a recent episode of Destination Medical Center's Urban Evolution podcast, explaining how both his ventures stem from an accident on his family's farm. Sampson was just seven years old when he severely injured his hand, an experience that introduced him to both orthopedics and the guitar, prescribed as a form of physical therapy to keep his reconstructed hand limber. His journey led him to pursue a career as a certified prosthetist.
"I saw an opportunity within this field to sort of recreate it and to freshen it up," Sampson said on the podcast as he described the launch of Limb Lab in 2013. "To create a business where one would take the stigma away from what it means to be an amputee and put the actual act of making limbs on display."
Nearly 2 million Americans have experienced amputation or were born with a limb difference, according to the Amputee Coalition. Limb Lab positions itself as a boutique prosthetics company, partnering with major prosthetic component manufacturers and working with each customer to design the best solution for their functional challenges.
The company's headquarters in downtown Rochester, Minnesota sits at a high traffic corner, with ample windows that showcase the artistry of crafting prosthetics. Today, Limb Lab has 35 employees spanning six locations and four states. Its newest location, in Scottsdale, Arizona, opened in December 2020.
"We created a place that felt like people may want to come and check out what's going on and create some curiosity and be part of the design process and be part of the solution to their functional challenges," Sampson said. "And that's the most rewarding thing, really."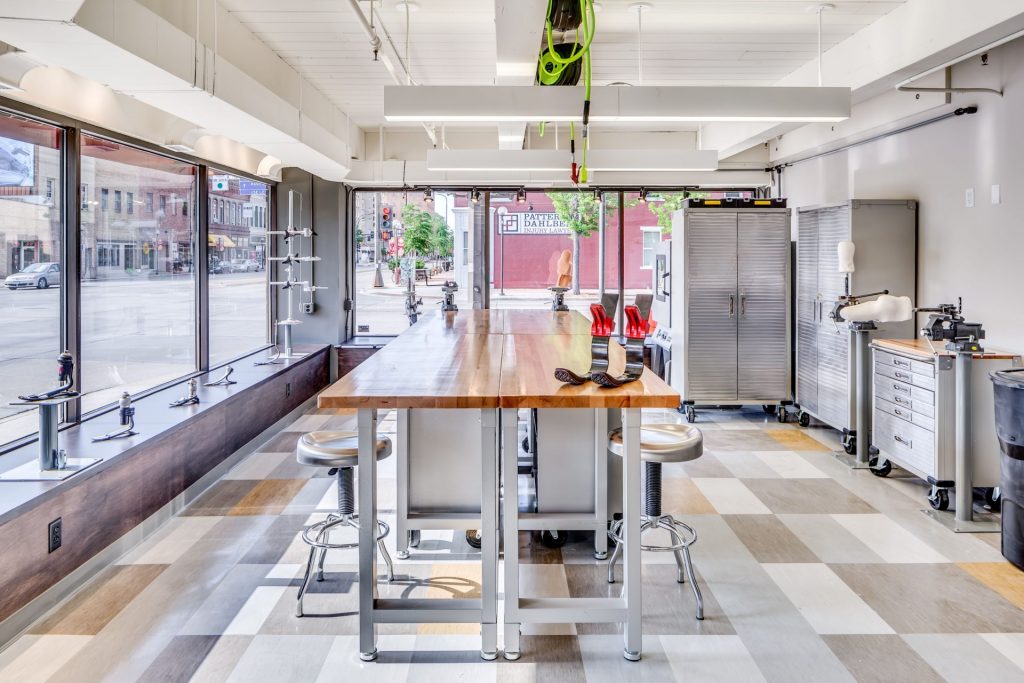 Rochester is embracing its position as a hub for health care and life sciences companies like Limb Lab. The city, which is home to the world-renowned Mayo Clinic, has centered much of its development efforts around the idea of attracting people searching for health and wellness.
At the same time, Rochester also strives to nurture the types of businesses that make for a fun and vibrant place to live and visit — a place where a self-produced and self-recorded band like Six Mile Grove can be on its seventh album release.
Seeing people become part of the creative process, whether in his business or his music, is inspiring, Sampson said on the podcast. "Having a family, figuring out the chaos at home is creative. Coming to work, building a business is creative. Writing music is creative. It's just really satisfying to not feel like one takes from the other; instead, that one feeds the other."