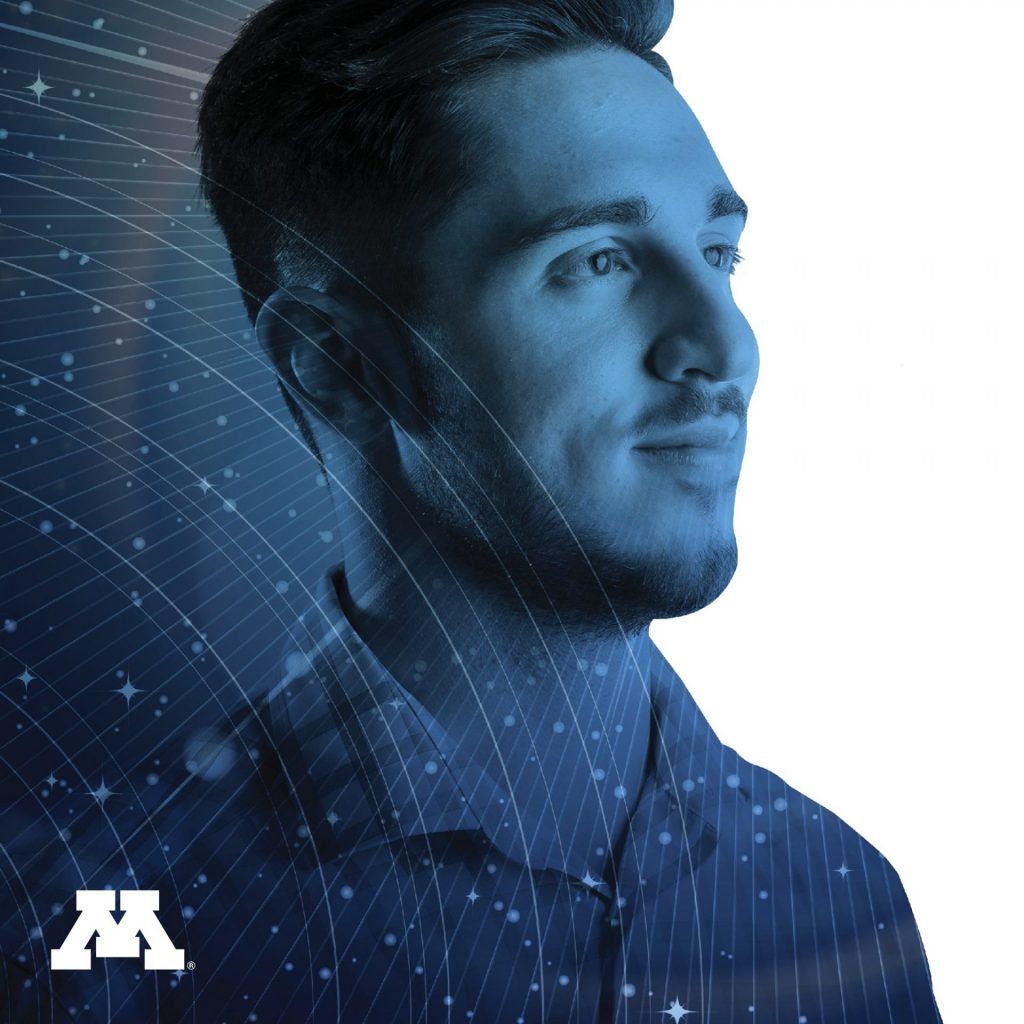 The University of Minnesota unveiled NXT GEN MED, a unique and innovative partnership between the University and Google that will combine world-class technology, research and immersive learning approaches for students pursuing health care careers.
This partnership of global leaders will offer a one-of-a-kind health sciences education program through the University's Bachelor of Science in Health Sciences degree offered in Rochester, Minn., reducing almost two years from the traditional four-year degree. The program will leverage cutting-edge technology and learning tools from Google that engage students virtually, and will match students with mentors at the Mayo Clinic.
"The world of health care is dynamic and exciting. It demands new and creative ways to educate and prepare the next generation of leaders," said University President Joan Gabel. "As challenging as the times are that we find ourselves in, they also offer us the rare opportunity to try something entirely new. NXT GEN MED will deliver our Rochester campus' accessible, innovative and affordable instruction with immediate, real-world application. We are thrilled to be working with Google on this first-of-its kind partnership, and we look forward to welcoming our first cohort of students next year."
The University's Board of Regents today approved a purchase with Google that puts this partnership in motion.
Learning in a fast-paced, high-tech environment
NXT GEN MED will provide a fast-paced, high-tech learning environment that includes hands-on experiences and mentorship that provide relevant career experiences and support, proven in the field to foster academic success and career readiness.
The partnership will operate as a cohort model, with its first academic term launching in Summer 2022. Students will take courses year-round for two full years following a schedule that engages them in applied experiences, followed by a final academic term in the cohort's third summer. The accelerated timeline reduces student debt and helps fulfill a critical need in the U.S. economy. By 2029, the U.S. Bureau of Labor Statistics projects the country will add about 2.4 million new health care jobs compared to the previous decade—jobs that will require qualified candidates.
Students can also expect:
Innovative opportunities to explore career pathways and an entrepreneurial or global immersion experience;
Flipped, active instruction focused on "real world" problem solving;
Cutting-edge technology that includes virtual learning and "gamification" powered by Google Cloud's unmatched technology and tools;
Caring and creative professors;
Real world research experiences;
A dedicated success coach, a Mayo Clinic mentor and other systems that prioritize student wellbeing and support; and
Work placement opportunities at Mayo Clinic.
Built on a strong foundation in a global destination for health and wellness
The University of Minnesota Rochester (UMR) and its campus, adjacent to Mayo Clinic, are uniquely situated to make this partnership possible. NXT GEN MED will deliver UMR's proven health care education approach, which produces some of the most impressive equitable outcomes in the nation.
Its academic foundation is built on UMR's Bachelor of Science in Health Sciences degree program—ranked nationally in graduation rates, job placement and equity in educational outcomes. In fact, over the campus' first decade, UMR has closed the achievement gap for underrepresented students, which make up more than 65 percent of the total student body.
"We are so proud of our unique strengths—our diversity, our focus on applicable learning, our innovative faculty and our geographic location in a world-class health care environment. They make our place in the world uniquely suited for a partnership like this," said UMR Chancellor Lori Carrell. "The combination of forces—UMR-accelerated, Google-powered and Mayo Clinic mentored—will graduate the leaders and experts we need to solve our most pressing health challenges."
UMR and Mayo Clinic have collaborated for more than a decade to support the continued growth of Rochester's global reputation in health care and medicine. NXT GEN MED is an organic extension of that collaboration, providing experiences for students with the world's most respected health care organizations. Mayo Clinic is also a top job destination for UMR alums.
"We are proud to be a long-term partner with UMR and provide support to this effort," said Cathy Fraser, Chief Human Resources Officer, Mayo Clinic. "Our future workforce will be comprised of graduates from innovative educational programs like this."
Putting cutting-edge technology to work
A learning experience like no other, NXT GEN MED will present students with interdisciplinary challenges that require subject matter knowledge, creative problem solving and data analysis. Its curriculum "gamifies" the educational experience, allowing students to apply their skills and knowledge to real-world problems and positioning them for career success.
Classes will blend in-person and remote delivery, with Google Cloud technologies aiding UMR's innovative faculty to provide flipped, active instruction and experiential elements such as virtual reality. NXT GEN MED is powered by Google Cloud's Student Success Services, a set of tools that aims to unlock student success with personalized assistants, real-time insights and advanced collaboration tools built on BigQuery, Looker, AI Platform, Dialogflow and Google Workspace.
"As students and educators pivoted to remote learning amid COVID-19, the human connection and community suffered. With that in mind, we partnered with UMR and the Mayo Clinic to reimagine the remote education experience for future health care leaders," said Steven Butschi, head of Higher Education at Google Cloud. "UMR plays a key role in educating health care leaders to meet the shortage of medical professionals, and we're proud to partner with the University and Mayo Clinic to create a virtual experience to successfully prepare these students for career success."
Patrick Seeb, executive director of Destination Medical Center (DMC), said DMC's success stems from its public-private foundation and a deep connection to collaborations. "This initiative recognized the unique and compelling advantage Minnesota had with the anchor presence of Mayo Clinic in Rochester, Minn. It is only fitting that the University of Minnesota Rochester, along with Google and Mayo Clinic, further that initiative with this innovative, accelerated degree that will only help further drive the health care industry in Minnesota," he said.
Get engaged
Planning has begun for NXT GEN MED SUMMER QUEST—a learning immersion experience for rising high school seniors in Summer 2021. These sessions will be used to help recruit the 50-student pilot cohort for Summer 2022. Over time, the program will scale up to serve many more students. High school students who will be seniors this fall can register online.
For more information, go to the program website.