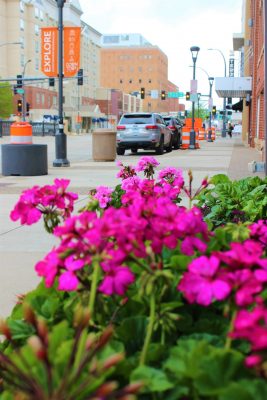 Destination Medical Center (DMC) and the City of Rochester announced the distribution of $100,000 in funding to 55 Rochester businesses through the Keep It Local, COVID-19 Innovators Grant Program. The grant program assists small businesses that were impacted by the COVID-19 pandemic and are working with other small business to respond to those challenges.
"We're pleased to provide support to Rochester small businesses that are collaborating in creative ways," said Lisa Clarke, executive director, DMC Economic Development Agency. "The innovations that emerge from the Keep It Local grant program will provide businesses some immediate relief and help Rochester build a resilient economy in the future."
The City of Rochester contributed $50,000 in grant funds with DMC contributing $50,000 to businesses located in the DMC District. Of the 55 businesses receiving Keep It Local grants, 27 are receiving funds from DMC's contribution to the program.
The grant requires that the recipient team up with a local service provider to develop an innovative solution to challenges presented by COVID-19. For example, many grant recipients outlined plans to team up with design agencies, media production companies, or marketing firms to update their online presence or business model.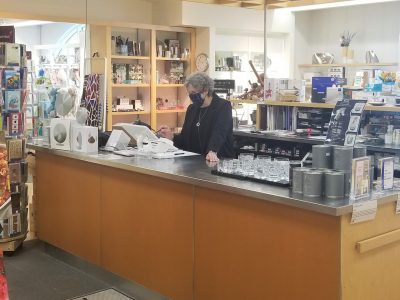 Carol Bitton, owner of Counterpoint and a recipient of a Keep It Local grant, plans to use the funds to enhance online sales.
"Counterpoint is thrilled to receive the support of the Keep it Local Grant. We look forward to partnering with local talent, White Space, to modernize our e-commerce business and continue to offer Rochester residents and Mayo Clinic patients an exceptional shopping experience," said Carol Bitton, owner of Counterpoint.
The Keep It Local, COVID-19 Innovators Grant Program is one of the economic recovery measures developed by the Rochester Economic Stability Team, which is comprised of representatives from DMC, the City of Rochester, Rochester Area Chamber of Commerce, Rochester Area Economic Development (RAEDI), Olmsted County, and the Rochester Downtown Alliance (RDA).
The RDA administered the Keep It Local Grant on behalf of the city and DMC.
KEEP IT LOCAL, COVID-19 INNOVATORS GRANT RECIPIENTS WITHIN DOWNTOWN ROCHESTER:
GRANT RECIPIENTS OUTSIDE OF DOWNTOWN ROCHESTER: