Rochester is primed for dramatic growth and development. We are building office space, contemporary living environments, education centers, and retail space to attract start-ups, small businesses, expansions, and the great minds to go with it all.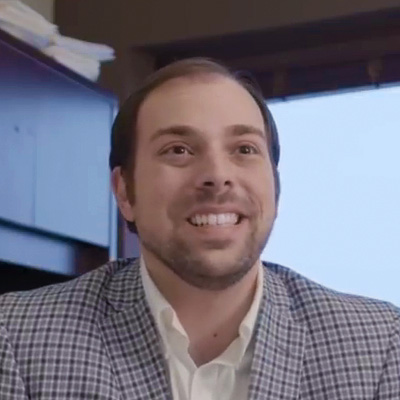 To help illustrate the many ways individuals are transforming Rochester, DMC has created a video series called "DMC Rochester, MN Storyteller Videos." These snapshots of forward-thinking people and approaches showcase the opportunities that exist in Rochester as DMC sets in motion a new future for America's City for Health.
In the Middle of Growth
Nick Pompeian was born and raised in Rochester. After four years of college and one year living in Minneapolis, Nick returned to his hometown to work alongside his father in the family's commercial real estate and development business, Realty Growth Incorporated.
"Growth is critical," says Pompeian. "Rochester is a special place, and we have an opportunity to take it to the next level. With each development, we are creating and shaping this already unbelievable city."
Pompeian says that no matter what form it's in – be it population, jobs, or development – growth will help us achieve the full potential for America's City for Health. "With the help of Mayo Clinic, DMC, economic organizations, and community members, we can create something unique. The next 20 years are going to be an incredible time in the history of our city," Pompeian says. "I believe the changes we are going to see will be extraordinary."
Watch the DMC, Rochester, MN Storyteller Video and learn more from Nick Pompeian about how growth is transforming America's City for Health.