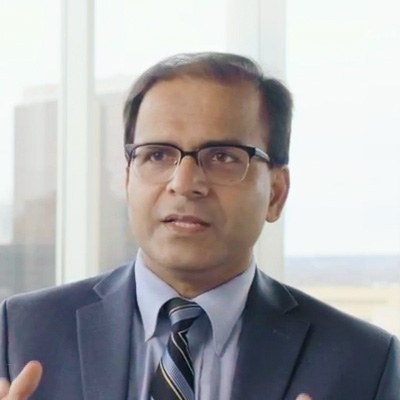 We are building America's City for Health.
Rochester has been named one of the healthiest cities in the country by Forbes and U.S. News & World Report. And Minnesota has ranked as having the best health care in the United States. Together, DMC and Mayo Clinic will push Rochester forward as a global destination for health and wellness.
To help illustrate the many ways individuals are transforming Rochester, DMC has created a video series called "DMC Rochester, MN Storyteller Videos." These snapshots of forward-thinking people and approaches showcase the opportunities that exist in Rochester as DMC sets in motion a new future for America's City for Health.
In the Middle of Health
Each year, Mayo Clinic contributes millions to support local community needs and wellness initiatives. Amit Sood was training overseas when he first heard about Mayo Clinic. "I was taken by the Clinic's mission and values," Sood says. "I wanted to be a part of it."