Rochester offers a thriving arts community, including a nearly 100-year-old symphony orchestra and a number of historic sites. From stage productions to downtown galleries, museums, wineries, breweries, and festivals, Rochester delivers. Home-grown foods fill our plates. Local brews quench our thirst. DMC opens the doors for even more. Expanding the Downtown Waterfront district brings even more activity, entertainment, shopping, and nightlife to our exciting city.
To help illustrate the many ways individuals are transforming Rochester, DMC has created a video series called "DMC Rochester, MN Storyteller Videos." These snapshots of forward-thinking people and approaches showcase the opportunities that exist in Rochester as DMC sets in motion a new future for America's City for Health.
In the Middle of Culture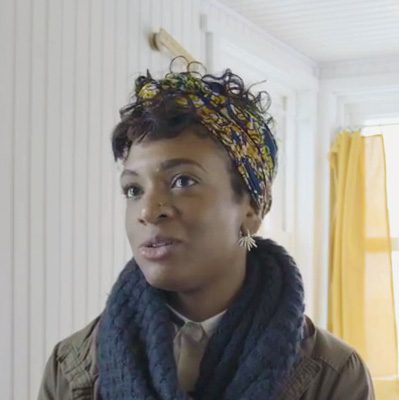 Arts, entertainment, and culture have been the heartbeat of Rochester for more than 150 years.
"We have such a vibrant, quirky, and diverse community here in Rochester," Nicole Nfonoyim-Hara says. Her freelance business provides grant writing, communications, and project management services to organizations in Rochester, the Twin Cities, and beyond.
As a native New Yorker, Nfonoyim-Hara is a self-proclaimed "die-hard lover of a legendary city," but says she has never actively been part of a city in the making.
"Rochester is culturally and artistically rich in ways that we are still learning to celebrate and honor," she says. "Recognizing our unique culture and the many perspectives that contribute to our Rochester 'tapestry' is critical to ensuring that we grow in ways that are authentic and relevant to us as a city."
Culture and arts go hand-in-hand in building a healthy community that is welcoming to all and inviting of creativity and innovation in all sectors. "[Culture] shapes the type of experiences and connections that visitors and residents alike have in the city."
Nfonoyim-Hara is excited about what lies ahead – twenty-plus years from now – for Rochester. "DMC has done a great job of getting the community engaged in the process," she says. "The initiative has galvanized the grassroots to ask questions, be critical, contribute ideas, and ensure that all this growth doesn't leave groups behind," she says. "That kind of civic engagement should not be underestimated."
Watch the DMC, Rochester, MN Storyteller Video and learn more from Nicole about how culture is transforming America's City for Health.