In 2017, Rochester was ranked by ZipRecruiter.com as "One of the 10 Easiest Cities to Find a Job," proof that the city is not only attracting new investment – it's also the ideal place to build your career.
DMC planning estimates indicate that more than 30,000 jobs could be created in Rochester by 2035. Supporting this job growth will require sustained efforts from education, business, labor, and civic leaders.
While health care will account for many of the jobs, hospitality and construction will be important components in supporting the growth of America's City for Health.
Hospitality
Known for our caring, compassionate citizens, hospitality is embedded in Rochester's DNA – and the industry is booming.
More than 3 million patients and visitors come to Rochester every year. While many seek Rochester for Mayo Clinic, they spend far more time outside the walls of the clinic than they do receiving medical care. In order to position Rochester as America's City for Health, it's vital that the community experience parallels the stellar patient experience at Mayo Clinic.
Hotel stays, retail, and dining all impact the local visitor and patient experience, so community leaders are doing all they can to ensure that the city is on the cutting-edge of what visitors want and expect out of their stay in Rochester. In the past three years alone, Rochester has seen 684 new hotel rooms and, in the coming year, another 457 rooms will be added.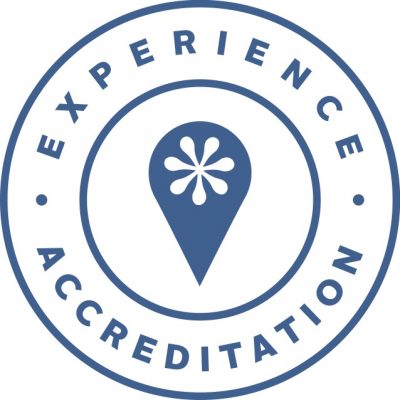 To ensure visitors receive the highest quality experience, the Rochester Convention and Visitors Bureau, together with DMC, introduced a pioneering hospitality-industry accreditation program for businesses called Experience Accreditation. Training the individuals who work in
those businesses as Certified Tourism Ambassadors (CTA) 
is part of creating exceptional experiences for our city's visitors. Over 1,200 individuals have been trained as CTAs since the nationally recognized program was launched in 2011.
Construction
With multiple construction projects underway throughout Rochester, the industry needs workers now more than ever to help fill vacancies and keep progress on pace.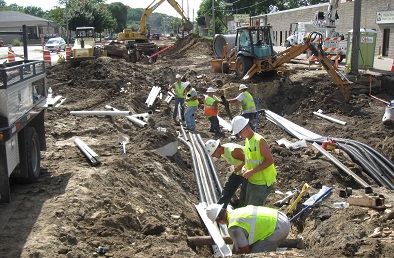 "The jobs are here," John Eischen, executive director of the Rochester Area Builders, says. "Our members need skilled workers to fill jobs now."
With DMC's 20-year economic development initiative underway, job security for construction workers in Rochester is strong. "This isn't a single project call for employees," Eischen says. "This is real, long-term development that's already underway."
"Working together is essential for us to achieve the global destination vision of DMC," says Lisa Clarke, DMC Economic Development Agency executive director. "Rochester is fortunate to have committed partners in a variety of industries dedicated to diversifying and strengthening the area's workforce."