2016 brought a multitude of new ideas and excitement to downtown Rochester with the temporary installation of 16 prototypes at the first ever PlaceMakers | Rochester Prototyping Festival.
The idea of prototyping is not new, but it is new to Rochester.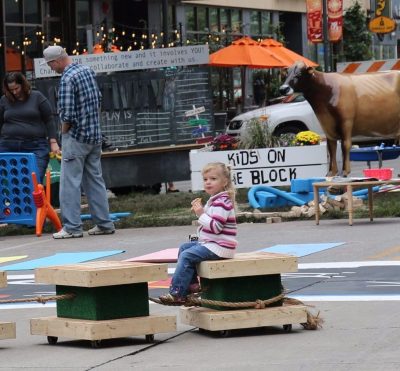 Since the September festival, which addressed "Health and the Built Environment," the community is beginning to see more examples of urban prototyping taking place.
In October, NiceRide Rochester prototyped the concept of bike sharing stations at both ends of the Mayo Clinic Campus (downtown and St Marys). This spring, designers of DMC's Heart of the City public realm are planning to incorporate prototyping as part of their community engagement and design process.
Still not sure you understand what prototyping is?
Take a few minutes to watch this short video that helps break down the idea and highlights the impact prototyping has already had on the Rochester community.
Wondering what happened to the prototypes after the festival?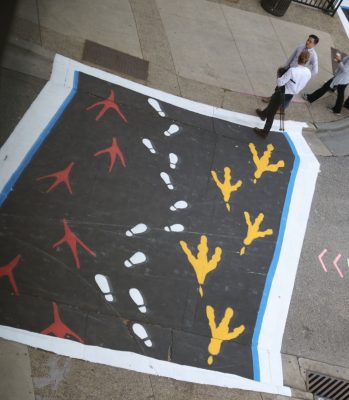 Some of the designs, like the crosswalk at the intersection of 1st Avenue and 3rd Street Southwest, have remained in place, while other more mobile designs have found themselves in a new location where they can generate engagement.
"Several of the prototypes have found a temporary – and perhaps permanent – home at the Rochester Art Center," says Patrick Seeb, director of economic development and placemaking for Destination Medical Center. Discussions are also underway for the long-term installation of one or more of the prototype concepts in downtown, but, according to Seeb, no final decisions have been made as of yet.
With community engagement critical to the success of the DMC vision, we can expect to hear much more about prototyping in Rochester during 2017.