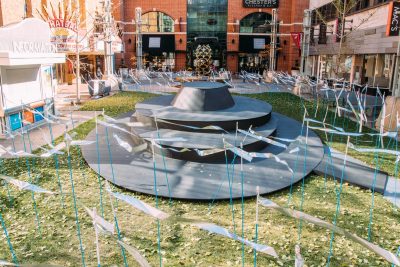 Prototyping is not a new concept for designers. They regularly create early representations of an idea with intentions of testing a theory or response, then adapting the design into a bigger and better version of the original.
The same can be said when introducing prototyping into the public realm.
Destination Medical Center Economic Development Agency (DMC EDA) recently invited local innovators to help activate the Peace Plaza in Heart of the City by installing their own prototypes in the space.