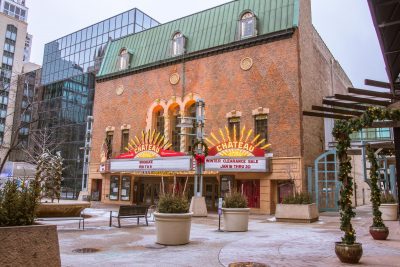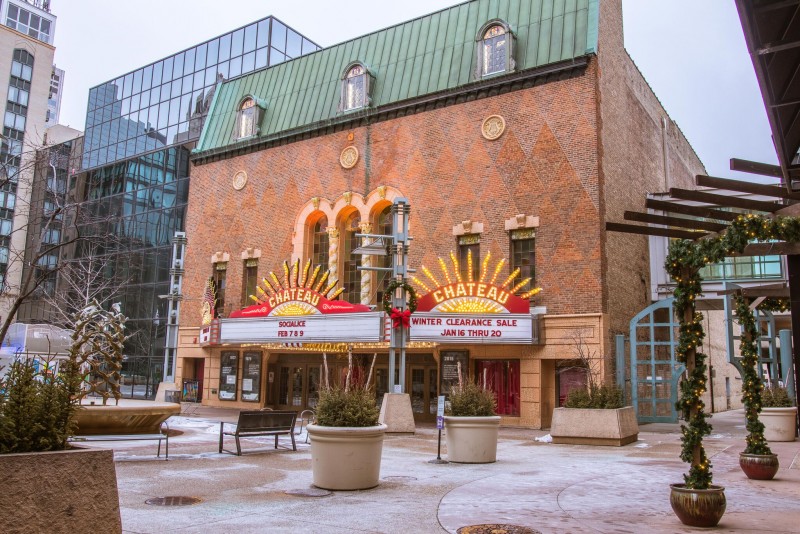 Feb 16, 2019 – ROCHESTER, MINN – The City of Rochester is pleased to announce that five proposals were received in response to the Request for Proposals (RFP) for the initial operations and management of the historic Chateau Theatre.  The submissions included: Entourage Events Group, Exhibits Development Group, Arcades are Awesome!, Threshold Arts LLC, and Arts Trust Minnesota.
Deputy City Administrator, Aaron Parrish shares, "We are pleased with the number of proposals received.  It is always encouraging to see a mix of local applicants with those outside of the area.  We look forward to moving this process forward in a thoughtful and timely manner."
Of the five proposals, three were from local entities and two were from entities who reside in the Twin Cities area.  Staff from the City of Rochester and Destination Medical Center Economic Development Agency (DMC EDA) are currently reviewing the submissions and will be bringing forward a review process in the coming weeks.  Community engagement will be a part of a to-be-defined selection process.
"The interest in the Chateau Theatre has been and continues to be strong.  This is reflected in the five proposals received," says Patrick Seeb, Director Economic Development and Placemaking with Destination Medical Center Economic Development Agency.  All five proposals are diverse in their approach to use and activate the space."
The Destination Medical Center Corporation Board of Directors and the Rochester City Council approved $1.1 million in funding for the renovation.  The escalator and second floor are expected to be removed in the coming weeks.  All initial work being done to the building is anticipated to be complete in mid-June 2019.
# # #