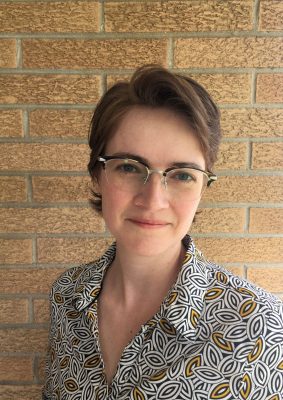 Pamela Hugdahl began her role as the Rochester Art Center's executive director in June after serving as the administrative director at the Port Washington Saukville Arts Council in Port Washington, Wis. The art center offers the opportunity for all people to understand and value the arts. It currently has four exhibitions open to the public during this time of physical distancing and is working on activating all areas of the building with art. The organization is  building relationships with past and future community partners, and emphasizing inclusivity and diversity in its admission procedures, programs, and board and staff development.
DMC: What path brought you to your current position with the Rochester Art Center?
Hugdahl:  I feel like I am exactly where I am meant to be, doing what I have been working toward for over 20 years. The Walker Art Center, Minneapolis Community and Technical College, Mills College, the University of Wisconsin-Milwaukee, the John Michael Kohler Arts Center, and the Cedarburg Art Museum all offered me training and experience that I believe have prepared me to lead the Rochester Art Center with expertise and integrity.
DMC: What are some of the top priorities for the organization in the coming year?
Hugdahl: We are in a very complex time right now, when business priorities need to be balanced carefully with social matters and the global health crisis. I have always been interested in helping museums run effectively to fulfill their mission with efficient systems in place, so right now, my main priority is to ensure that we have sustainable operations that suit our organization and the community we serve.
DMC: What do you feel sets Rochester apart from other cities?
Hugdahl: The Zumbro River, its tributaries, and the expansive trails are an incredible asset to this community, which are perhaps underappreciated. I think they add tremendous value to the wellness that Rochester has to offer.
DMC: Why is the Destination Medical Center initiative so important to the future of Rochester?
Hugdahl: The DMC is positioned to enhance and share Rochester's greatest assets with the global community, like no other entity can. As a nonprofit, it serves to benefit all of the community and the greater Minnesota economy.
DMC: How is the Rochester Art Center responding to the COVID-19 pandemic and using art to offer hope during the crisis?
Hugdahl: We are so proud to be open with precautions in place and plenty of room for physical distancing. Current exhibitions were organized under quarantine, representing local and international artists, Rochester area essential workers, and our present moment through an array of visual arts.