"2013 was a huge year for Rochester, thanks in large part to the passing of the Mayo Clinic Destination Medical Center legislation," reports KTTC-TV in a story posted Jan. 10, 2014.
"It was a project many in the state, including Gov. Mark Dayton, pushed hard to accomplish.
"Thursday, KTTC NewsCenter's Daniel Wolfe sat down with the Governor to talk about the future of DMC.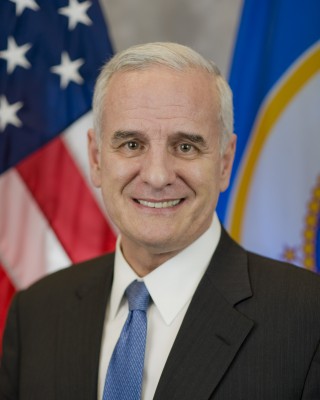 "Dayton called the DMC initiative 'transformative and priceless,' and said that when we look back 15 years from now at the changes made to Rochester and Mayo Clinic, the project will clearly be one we're glad we took on.
"The Governor also talked about the impact DMC will have on the way he's perceived, once his term is complete.
"'I think it's going to be the most significant legacy of my remaining one year or four years,' Dayton said. 'Mayo is so important to all of Minnesota, to our quality of life and the fact that they're giving us this opportunity to do this enormously important expansion here in Minnesota and Rochester, rather than other places in the world, is just a tremendous opportunity.'
"Dayton went on to say there will no doubt be some kinks in development here and there, but the work to transform Rochester will be well worth it in the end."
Watch the story on YouTube.