Check out what's happening in downtown redevelopment in Las Vegas.  Slate, a daily web magazine, featured the Las Vegas Downtown Project on Dec. 5, 2013, in an article titled "Sin No More."
Reporter Mark Joseph Stern writes: "Tony Hsieh has a vision for Las Vegas — and it doesn't include glitz, gambling, sex, or Celine Dion. Instead, the fabulously wealthy founder of Zappos and 39-year-old wunderkind plans to turn the proudly sinful city into the one thing it absolutely isn't: a family-friendly startup paradise.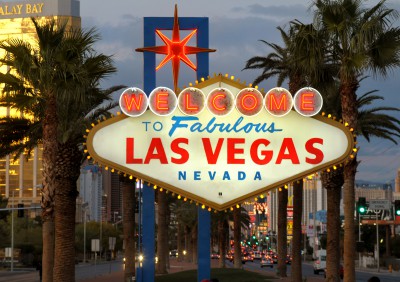 "In 2010, Hsieh announced a $350 million investment in the city, with $200 million for real-estate investments, $50 million for tech startups, $50 million for arts, health care, and education, and $50 million for small businesses. (The source of the investment money is hazy, but much of it may come from Hsieh's own pockets.) The plan, dubbed the Downtown Project, is designed to foster entrepreneurship and innovation, especially in Hsieh's own field, tech. But business is really just the first step. When Hsieh's project is complete—by the middle of the decade, he hopes—he'll have created a seemingly paradoxical utopia: A new Silicon Valley just blocks from the Las Vegas strip."
Like DMC and its focus on eight core areas of community vitality, the Downtown Project encompasses better health care options, more parks, restaurants, non-gaming entertainment and other attributes to make downtown attractive to workers, their families and small businesses.
Redevelopment is taking hold. Already, 60 start-ups call Las Vegas home.  How many new start-ups will call Rochester home in three years? Any wagers on that?
What can be done to make it happen?  Share your ideas here.