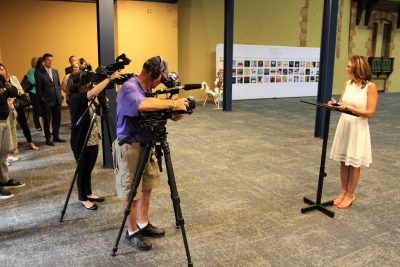 It won't be long until Rochester, Minnesota's historic Chateau Theatre is once again full of life. On August 19, Rochester City Council approved a contract with Exhibits Development Group (EDG) as the operator and manager of the venue. The very next morning, Destination Medical Center Economic Development Agency (DMC EDA), the City of Rochester and community leaders were on hand to welcome EDG to its new home.
EDG plans to bring international touring exhibits as well as regional and local art experiences to the space. There are also plans for a café and retail space in the building.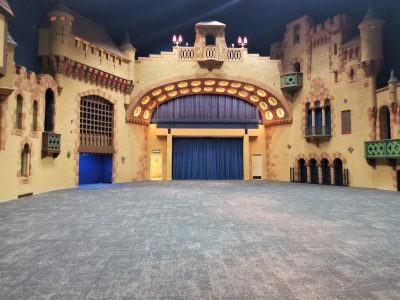 "Chateau Theatre is renowned in this region and it has long been my dream to bring it back to its former glory," said Amy Noble Seitz, founder and CEO of EDG. "Rochester is known around the world as a Destination Medical Center. Chateau is a key part of the arts ecosystem in this area and we believe it can be the catalyst to continue to build the Rochester region as a destination for arts and culture lovers."
Chateau Theatre has been an iconic landmark in downtown Rochester for decades. After the Destination Medical Center Corporation Board and Rochester City Council approved $1.1 million in DMC funding last year, the theatre underwent renovations to remove the second floor and escalators and repair exterior features, while also preserving its historic architecture.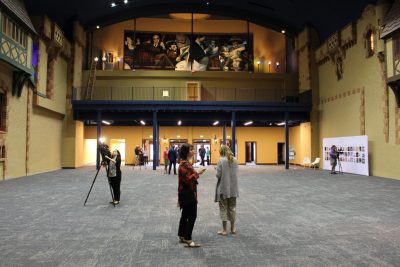 "We're thrilled to welcome EDG to Rochester and to see the lights of the Chateau Theatre shine again," said Lisa Clarke, DMC EDA Executive Director. "EDG's commitment to the arts and culture fits in perfectly with DMC's vision for the Heart of the City. The theatre's new purpose will enrich the experience for community members as well as patients and visitors to downtown Rochester."
EDG will provide the public a sneak peek of Chateau on Thursday, August 29 from 11 a.m.-8 p.m. to see the renovations and learn more about EDG's plans for the space.