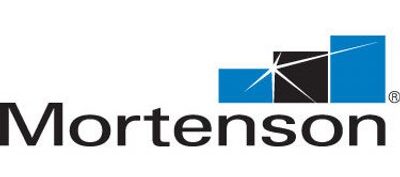 The DMC vision moved another step closer to becoming a reality today when Mayo Clinic announced today that it will collaborate with M.A. Mortenson, a Minneapolis-based real estate development and construction firm, on the DMC sub-district Discovery Square.
Over the next 20 years, Mayo Clinic will add 2 million square feet of space in Discovery Square for research, education, and product development.
"With [Mortenson's] experience, they will be a fantastic partner with Mayo to spearhead the development of the six-block Discovery Square, the bioscience research, education and medical innovation campus that is the core of the DMC," says Lt. Governor Tina Smith, DMC Corporation Board Chair. "Discovery Square, which will include Mayo and other private businesses, is a key milestone for DMC."
Mortenson's purpose, to build "structures and facilities for the advancement of modern society," also aligns well with the vision of DMC.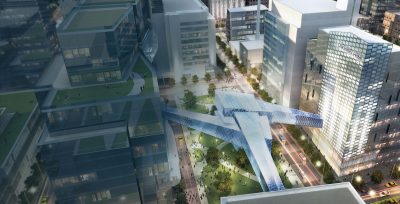 "Discovery Square will invite doctors, researchers, and innovators to come together in a space where they can share ideas, develop new products, and advance patient care," says Lisa Clarke, executive director of the DMC Economic Development Agency. "It's an exciting time to harness the energy and creativity of our robust and innovative community and position us for economic growth. Mortenson will be a strong partner in helping us to achieve that."
"This is a small step for Mayo Clinic and a giant step for DMC in bringing Discovery Square to life," says Rochester Mayor Ardell Brede. "While we all might get a little impatient waiting to see these projects reshape our landscape, big things take time as we work through the planning process."
Milestone moments of progress for Discovery Square
April 2015: DMC Development Plan approved
January 2016: Feasibility study for Discovery Square completed
June 2016: Mayo Clinic's plans to develop space in Discovery Square announced during the BIO International Conference in San Francisco
August 2016: Mayo Clinic selects Mortenson for its strategic real estate development partner
End of 2017: Mayo Clinic Discovery Square anticipates breaking ground on new space
2019: First of many Discovery Square buildings expected to be completed
"Discovery Square's establishment is a critical component of the greater DMC vision," says Jeff Bolton, vice president of Administration for Mayo Clinic and chair of the DMC Economic Development Agency Board, "and the collaboration with Mortenson brings Mayo Clinic closer to realizing the positive impact that Discovery Square will make."
To learn more about Mortenson and the future of Discovery Square, click here.