A few months ago, DMC developed the design process for the public realm/public infrastructure for the St. Marys Place sub-district and 2nd Street Corridor. With the data collection phase complete, we recently initiated the next step in the process: the Design Sprint.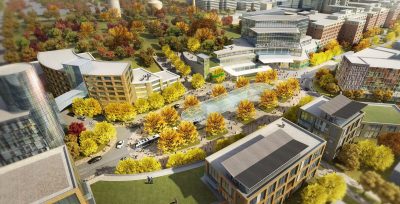 This process called for teams of stakeholders – property owners, neighborhood leaders, Mayo Clinic representatives, and city staff – to work with a team of designers to develop concepts that address issues such as pedestrian circulation (think streetscape, skyways, and tunnels), parking, and neighborhood connections.
By holding three separate sessions about design with the same agenda, we were able to concentrate on a single perspective with each group. The first group took on the challenge of addressing the district from a Mayo Clinic patient, visitor, or employee perspective. The second group was geared toward the point of view of property and business owners, and developers. Those who participated in the third session focused on neighborhood considerations.
"The methodology used was quite engaging," explains Patrick Seeb, DMC Economic Development Agency director of economic development and placemaking.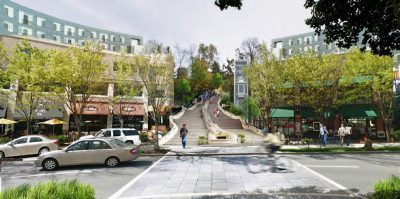 In response to a set of questions, participants chose from a rich array of photographs to describe the kind of experience they were hoping to find in the district. These were then posted on an aerial image of the district. "By the completion of each work session," says Seeb, "a photographic narrative of the group's desire for the area emerged."
The design team's job is to further illustrate each of these concepts with perspective drawings, street cross-sections, and the like. These will be presented to the stakeholder groups and anyone else who might be interested.
The first scheduled presentation took place on Wednesday, October 19th and was well received by those in attendance.  With some additional input, these materials will be shared with the DMCC Board at its regularly scheduled meeting on Thursday, October 27, 2016.
Plans are underway for additional community input, which will include prototyping some of the proposed changes.