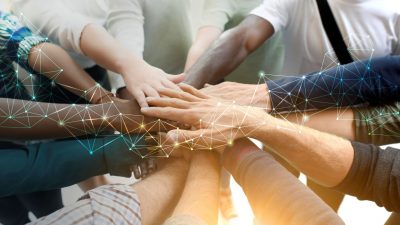 A team of seven experts is coming together to help downtown Rochester, Minnesota businesses respond to the impacts of COVID-19 and find a new path to success.
Project Bootstrap, a pilot program from Destination Medical Center (DMC), is accepting applications from retailers and restaurants interested in receiving free in-depth consulting geared toward innovative solutions to challenges caused by the pandemic.
"Many established businesses that have been hit hard by the COVID-19 health and economic crises are finding themselves back in launch mode, uncertain of their market, their business model, and their day-to-day operations," said Chris Schad, DMC Economic Development Agency Director of Business Development for Discovery Square and one of the seven experts on the consulting team. "We aim to apply a bootstrap mentality where our client colleagues are willing to think outside of the box and try new things."
The experts on the consulting team have backgrounds in marketing and communications, visual merchandising, business continuity and risk management, user experience design and architecture, web and IT, culinary director and restaurant operations, and business and product development.
The Project Bootstrap team will first help each business analyze its needs and challenges. Then, it will design a custom action plan to help the business solve immediate problems and make steps toward a more resilient future. The plan will also include tactics for the upcoming holiday shopping season.
The team will follow up with each business over the next six months for updates on their progress and to make any necessary adjustments to the action plan.
This is one of several initiatives from DMC and other partners to help Rochester recover from the impacts of COVID-19 and reach economic stability. For example, DMC is providing $250,000 in infrastructure support to assist businesses reopening. It helped purchase traffic barriers to help restaurants expand and enhance their outdoor dining area in order to serve more customers. Additionally, DMC and the City of Rochester provided $100,000 in Keep It Local grants to downtown businesses that are collaborating to respond to COVID-19 in innovative ways.
Project Bootstrap is currently accepting applications from interested businesses. Businesses must be located within the DMC district to participate.
Apply online or contact Chris Schad, DMC Economic Development Agency Director of Business Development for Discovery Square at 507-216-9720 (o), 507-269-4954 (m), or [email protected].
The Team:
Paul Berglund
Paul Berglund is a working chef with 16 years in the food industry: 7 as an executive chef, 2 as a culinary director, and one as a pop-up restaurant owner.  He has extensive training in a variety of styles of restaurants, from white tablecloth fine dining to neighborhood pizzeria.  He has garnered national recognition as a chef, including winning the James Beard Best Chef Midwest award.
Mehrdad
Mehrdad Shabestari specializes in business process improvement and business continuity, cybersecurity, and data analytics. Before starting PowerData Solutions in 2019, Mehrdad spent close to 20 years helping both private sectors and government agencies to improve and streamline their operations. He is a certified SCORE mentor where he coaches aspiring entrepreneurs to realize and reach their potential.
Tiffany
Tiffany Alexandria is experienced in graphic design and marketing with a degree in fashion design.  She worked with Nike, Quicksilver, Roxy and DC: creating seasonal window and store display campaigns, model styling, and visual merchandising. As Founder of CHOOCHOO-ca-CHEW, she shares her passion for Taiwanese food.
Rob
Rob Rankin, President and CEO of Clarity Coverdale Fury (CCF), is a seasoned marketer with over 30 years of experience in marketing communications and advertising. His specialty is developing strategies that fuel brand growth, and consumer behavior change. He has worked on big brands and small including Hormel Foods, Johnsonville, ClearWay Minnesota, The Ann Bancroft Foundation, Explore Minnesota Tourism and the Minnesota Department of Health.
Nate
Nate Nordstrom grew up in a family Christmas tree farm business, along the way learning marketing, hard work, and customer service. Creative problem solving through technology and design is where he thrives. As founder & CEO at BrandHoot, he and his team have been providing web and mobile strategy, design, build, and support services for businesses and nonprofits in the Rochester area for 8+ years.
Tracee
Tracee Vetting Wolf has been a designer for over 27 years. She has worked as an architect, user experience designer, graphic designer, and service designer. She has worked in the tech industry for IBM and in the healthcare industry for Mayo Clinic. Her work is strongly human-centered, with a social design intent. She is also an artist and collaborated on the design of a net-zero home, which she now resides in with her husband and son.
Chris
Chris Schad has background in science and affinity for making things work better. With strengths in ideation, creative problem solving and strategy development, he often can be found activating and leading teams on projects that are new and untested. By day, he leads the effort to build the Discovery Square innovation district for Destination Medical Center Economic Development Agency. On the side, he is a bee farmer as Founder and President of The Bee Shed, SBC.