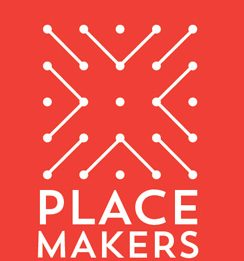 Join us at the Rochester Art Center (RAC) to get a behind-the-scenes look at projects for the The PlaceMakers | Rochester Prototyping Festival.
Maker's Night workshops will be held every Thursday evening in August and early September and will feature a roster of local experts, including architects, urban planners, artists, landscape designers, engineers, marketing gurus, technical experts, and engineers.
PlaceMakers teams will have the opportunity to use the RAC's extensive inventory of woodworking machinery, tools, meeting spaces, production areas, project support, and WiFi to help complete their projects for the Sept. 15-17 festival.
Prototyping is a unique concept modeled in major cities like Oakland and San Francisco that is meant to develop and test creative solutions to enhance urban spaces. Rochester community members can expect to see 16 installations on display in September, ranging from a community garden for kids to massive, colorful chimes.
Learn more about the PlaceMakers Festival: http://www.downtownrochestermn.com/events/PlaceMakers/Prototypes
What: Makers' Prototyping Workshops
When: Thursdays – August 4-September 8 from 6:00-9:00 p.m.
Where: Rochester Art Center, Rochester, MN