Dr. Jeanne M. Huddleston is Mayo Clinic's first Hospitalist, a physician whose professional focus is on the general medical care of hospitalized patients. She expanded upon that role by becoming accredited in industrial and systems engineering, statistics, and LEAN Six Sigma, among other fields of study. DMC sat down with Dr. Huddleston to learn more about her move to the Mayo Clinic Center for Innovation (CFI) and how she feels employing an engineering perspective might help Rochester and DMC achieve its vision of becoming America's City for Health.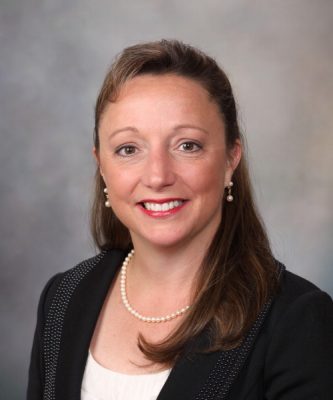 DMC: You recently took on a role in the Mayo Clinic Center for Innovation. How has design thinking – CFI's primary methodology – impacted your evolving approach to health care delivery?
Huddleston: I moved over from the Center for Science of Health Care Delivery to the Center for Innovation (CFI) because I'm very passionate about making meaningful improvements in health care delivery for our patients and our providers now. Not five years from now. Not ten years from now – but now.
I can put engineering design principals in place, but to actually have a useful, meaningful human-centered design? That's not what I'm trained in. I'm trained to understand the mathematical processes, analytics, how things work.
But for me, design and engineering are two sides of the same coin. For instance, you could have a beautifully designed piece of furniture, but if it doesn't have the weight-bearing capabilities for various sizes of people, it breaks. Or you can have a perfectly designed building with all the structural posts in the right place and all the windows the right size. From an engineering perspective, it could be perfect, but if it looks horrible, and the human flow in it doesn't work, it will sit empty. You have to have both design and engineering to actually come up with something that works.
DMC: How does this two-sided coin factor into your role with CFI?
Huddleston: One thing I'm trying to do in the Center for Innovation is to demonstrate the analytic power of our engineering skill set to project issues related to scale. What does it take to scale a potentially great idea for the organization? What does it mean if 20% of the clinic starts using it? What does it mean if 20% of Mayo's patients start using it? What does scale look like? We have skill sets around the concepts of computer simulation, so we take the data that CFI generates in their experiments and simulate what it would look like if the entire clinic did it. That allows us to figure out what some of the barriers are going to be before we try to make the change so we can prepare the change team.
We can figure out how to optimally implement the idea across the clinic so it minimizes resource utilization and you take a change forward that actually has a chance of succeeding. I see the industrial engineering capability as the second stage for all the awesome work that CFI is doing. I'm hoping I can help them with their implementation plans so they can hand off a plan with concrete numbers attached, so that whoever is picking it up knows what they have to do and what to expect.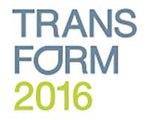 DMC: Transform 2016 is a conference hosted by Mayo Clinic Center for Innovation at which the Mayo Clinic Think Big Challenge will award one business or entrepreneur the opportunity to license Mayo Clinic technology, lead a team, and receive a $50,000 cash prize. This reverse pitch process differs from last year's contest. What led to the Center for Innovation and Mayo Clinic Venture's (MCV) decision to change the format?
Huddleston: Since I wasn't a part of CFI during last year's Think Big Challenge, I did a lot of interviews and talked with people to figure out what went well and what didn't go well. In general, people thought the concept was good and wanted to keep doing it but felt it needed to be improved upon.
So we took an engineering approach and put together a minimum set of requirements for the Challenge: 1) It must meet Mayo Clinic's strategic goals, 2) we need to get more entrepreneurs to attend the Transform conference, and 3) we have to license an existing Mayo Clinic technology.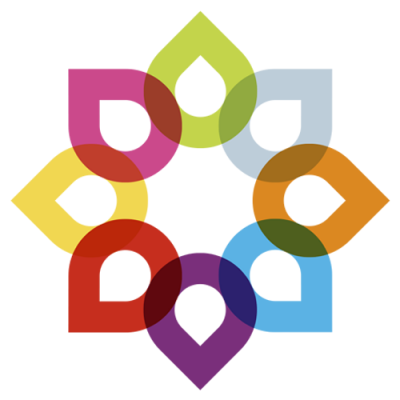 When I think about [Mayo Clinic president and CEO] Dr. John Noseworthy's vision, wanting us to be able to touch 200 million lives [by 2020], I personally do not think it's possible without leveraging the energy and influence of entrepreneurs. Mayo Clinic generates things that meet our practice needs and the needs of the patients we're taking care of, but entrepreneurs can be that strategic partner and can implement what we've learned.
DMC: The Rochester Art Center, Rochester Downtown Alliance, and DMC are collaborating to launch the inaugural Placemakers | Rochester Prototyping Festival September 15-17. The sixteen teams participating are comprised of a wide spectrum of community members. For many of them, this is their first experience designing and implementing a prototype. What advice would you give them?
Huddleston: One of the things I'm interested in with these sorts of things is that the first set of needs – in engineering, we call them requirements – are laid out by people who have no constraints. They go big, they go blue sky, and they come up with what they think they need and want and what they think would make things better.
From an engineering perspective, we take those requirements and try to do something that's practical. I wouldn't want to limit their thought processes by putting an engineer on the team. I'm so curious about what people's ideas are. The constraints can come later. I think this part should be pure ideas.
DMC: Speaking of ideas, as you look ahead to the trajectory of your career, what ideas and changes do you hope to make possible?
Huddleston: My personal mission is to end the suffering caused by health care delivery. And by suffering, I mean illness and the second victims, the nurses, doctors, pharmacists and everyone who takes care of patients, that carry scars with them when something bad happens. I want all that to stop. Between engineering, design, and practice at the hospital, all the things that I've done coalesce around trying to end harm caused by health care delivery.