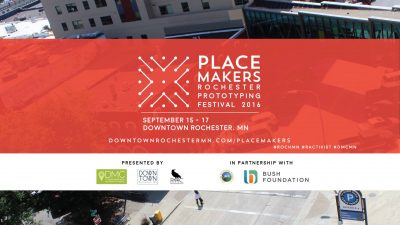 Only a couple days to go before the face of downtown Rochester takes on a new look during the PlaceMakers Rochester Prototyping Festival.
Want to meet the "Makers" behind the creative and innovative prototypes at the festival? Check out this video and learn more about many of the projects!
The three-day festival will be held from September 15 to 17 and was developed in collaboration with Downtown Rochester, Minnesota and the Rochester Art Center.
Hope to see you there!