Transportation is at the forefront of urban planning and growth, and Rochester leaders are exploring how to best meet the needs of all as the Destination Medical Center initiative continues to take shape.
Transportation goals for Rochester include moving 23-30% of the workforce downtown via transit by 2035, connecting downtown districts with a circulator, and creating a world-class place for regional transit arrival and departure.
By air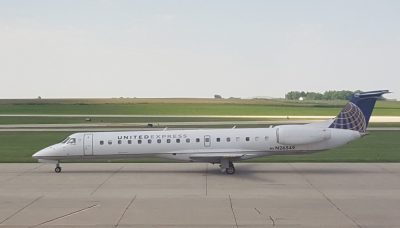 Rochester International Airport recently welcomed its first-ever United Airlines flight bringing the city another step closer to creating the high quality of service necessary to support the growth expected as a result of DMC.