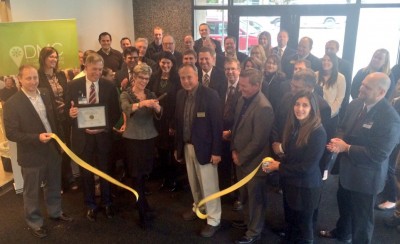 October 29, 2015 marked the official Rochester Area Chamber of Commerce Ribbon Cutting at the new Destination Medical Center (DMC) Economic Development Agency (EDA) offices.
The DMC EDA is located in the Rosa Parks Pavilion at the corner of Broadway and 2nd Street SW in downtown Rochester.
"We have appreciated the supportive partnership we have with our stakeholders –  the city, the county, the state, and Mayo Clinic – to develop the DMC plan," said EDA Executive Director Lisa Clarke. "With our new EDA staff in place and our new location here in the heart of the city, we have an opportunity to work closely with our community to move the DMC vision forward."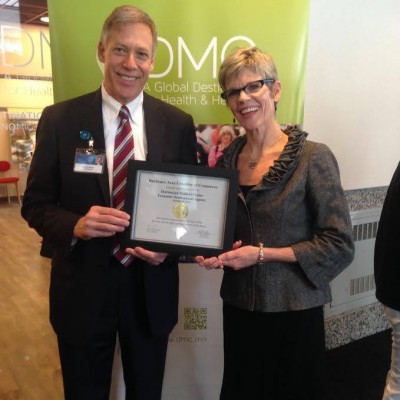 More than 60 DMC supporters gathered to celebrate this exciting occasion and wish the DMC staff and board members success as the state of Minnesota's largest public-private partnership works to achieve the mission of positioning Rochester as the world's premier destination for health and wellness.