Healthcare innovation building now fully leased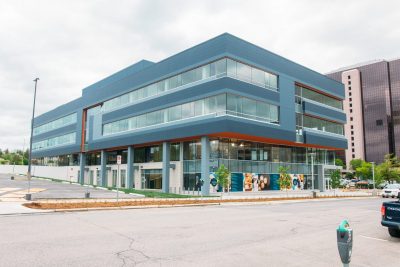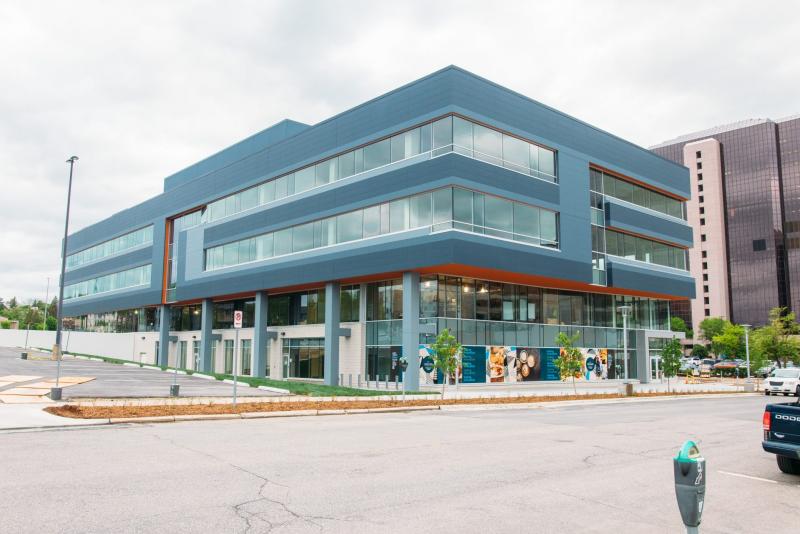 One Discovery Square, Mortenson's life sciences building which opened in 2019 in the Discovery Square sub-district in downtown Rochester, reached a major milestone this spring: the building is now 100 percent leased. Thermo Fisher Scientific is the latest company to commit to space alongside other tenants, including Mayo Clinic, University of Minnesota Rochester, Epic, Philips, Boston Scientific, RION, WuXi Diagnostics, Cytotheryx, Exact Sciences and Café Steam. The Destination Medical Center Corporation (DMCC) Board of Directors at a recent meeting commended the continued momentum in the sub-district.
"I could not be more delighted about the news that One Discovery Square is 100 percent leased, and particularly under the circumstances of the last 15 months or so," said Pamela Wheelock, DMCC Board Member. "That's a huge milestone and will really be the foundation and seed for future economic development."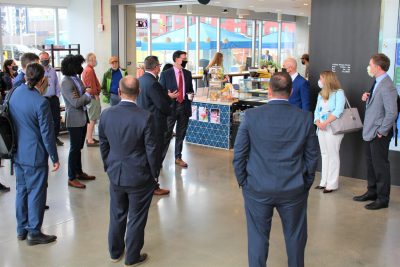 "We are pleased to welcome Thermo Fisher Scientific to One Discovery Square and to see a full building of researchers, innovators, students and more," said Chris Schad, DMC Economic Development Agency Director of Business Development. "Thermo Fisher's partnership with Mayo Clinic is a great example of the innovation and collaboration happening throughout Discovery Square."
Two Discovery Square, Mortenson's second building in Discovery Square, will build off the success of One Discovery Square. Construction began in 2020 and the project is scheduled to open in mid-2022.
"I love us thinking about the Discovery Square ecosystem and creating an economic base for Rochester. It's really exciting work," said R.T. Rybak, DMCC Board Chair.
Mayo Clinic also recently shared details of its new research facility, the Anna-Maria and Stephen Kellen Building. The 11-floor, 176,000 square feet building will be located at the intersection of 3rd Street SW and 4th Avenue SW with underground connectors to the Opus and Baldwin Buildings.
The area has also attracted new housing, childcare and businesses, fostering a live-work-play environment.