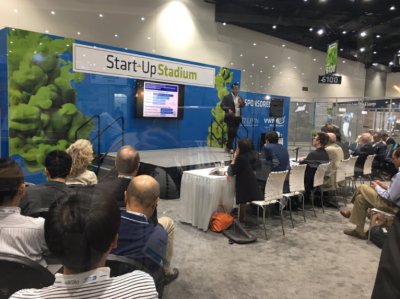 There are few better places to connect with the top people in biotechnology than at BIO 2017.
The BIO International Convention (BIO) drew more than 16,000 of the biotech industry's brightest from a wide spectrum of life science and application areas – including drug discovery, biomanufacturing, genomics, biofuels, nanotechnology, and cell therapy – for a week of intensive networking to discover new opportunities and identify promising partnerships.
This year's BIO was held in San Diego, and DMC leaders spent the past several days there to build visibility for DMC and Mayo Clinic, identify potential tenants for Discovery Square, and continue to nurture relationships with other leaders in this life sciences industry.
"This is the fourth year that members of the DMC team have attended BIO," says Jamie Rothe, manager of planning services for the DMC Economic Development Agency, who says the team has a very intentional strategy while they're at the conference. "Specifically, we are increasing awareness of the DMC initiative and the opportunities that exist within Discovery Square."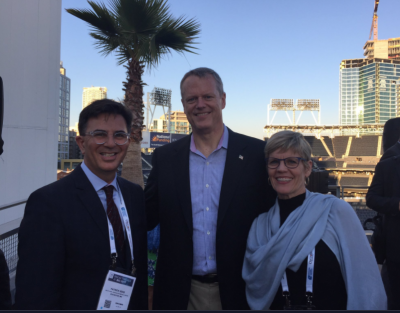 Networking at BIO happens both intentionally and organically. From face-to-face meetings with life science industry leaders to laboratory tours at venues around the city of San Diego, the DMC leadership has had packed agendas. They've also taken in a variety of presentations, such as "The Biotech City" and "Genomics and the Future of Personalized Medicine."
"We are so grateful to have multiple partners here with us," Rothe says, citing the presence of Minnesota's own Medical Alley Association, Mortenson, and Colliers. "Collectively, we're able to have a substantial presence in San Diego and grow awareness of Rochester's Destination Medical Center."
Learn more about opportunities available in Discovery Square by clicking here.