Over the past six months, the Destination Medical Center (DMC) monthly sustainability speaker series has generated enthusiasm, sparked new ideas, and inspired attendees to make changes that better the environment and our community.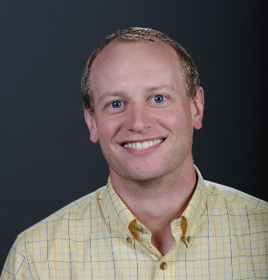 DMC's Energy and Sustainability Director Kevin Bright is pleased with the response to the series thus far. "Attendance and the email list has been steadily growing organically since December," he says. "It's been rewarding to see community members not only get behind these efforts but take an active role in Rochester's environmental future."
This summer, the sustainability series will continue with three diverse topics to further the community-wide conversation. Each event will be held from 12-1 p.m. at the Rochester Public Library in Community Room B on the Second Floor. If you are interested in being added to the monthly email list, please feel free to contact Kevin directly ([email protected]).
June 13: Advances in District Energy System Design
The City of Rochester downtown district contains three separate distinct energy systems operated by three different entities – Olmsted County, Mayo Clinic, and Rochester Public Utilities. This session highlights Minnesota Environmental Partnership (MEP) Associates from Rochester who have worked on campus district energy system conversions across the United States. The presentation will draw on this experience to provide background on their projects, best practices, and lessons learned from these large undertakings and ways in which they may be applicable to Rochester and its energy future.
July 11: Thermal Resilience
What is it? How does it relate to resiliency? Why is it important to consider for workforce housing? This presentation will build on a previous discussion in May that focused on an affordable housing fund created in Boston that used health-focused evaluation criteria. The concept of thermal resilience is that when a building is well-insulated, well-oriented, and well-designed, it can minimize summertime cooling loads, maximize passive solar gains in the winter, and remain safe for occupants during a power outage. This session will draw from case studies from across the country and focus on the energy performance of housing and, in particular, its importance for affordable housing.
August 15: Transportation Update
This session will highlight the transportation planning efforts of the City of Rochester and Destination Medical Center. It will focus specifically on key design elements: street infrastructure typologies, a transit circulator, parking, the creation of a transportation management authority (TMA), and the City Loop, a protected bike and walkway around and through downtown. Together, these elements create a comprehensive and integrated approach to address transportation needs for the City over the next 30 years.
Visit the DMC website to learn more about DMC's sustainability goals.