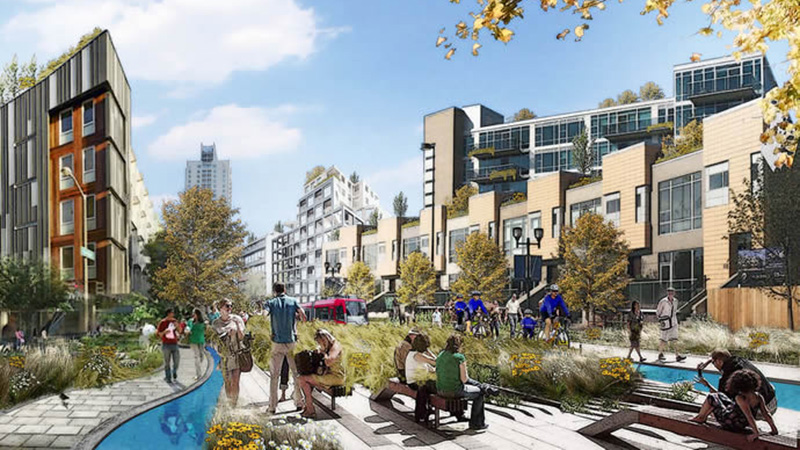 Site Selection, a news magazine publication covering development and corporate investment, recently featured Destination Medical Center and Minnesota's push for sustained development in Rochester around Mayo Clinic.
The article targets an audience of investors and developers, who routinely seek out visionary and supportive communities. Reporter Adam Bruns caught up with what he called a "significant" delegation of representatives from Minnesota at last month's BIO Convention in Philadelphia.
A week after Bio, those Minnesota delegates from Rochester had some top-shelf follow-up material, as CNBC named Minnesota No. 1 in its ninth annual list of America's Top States for Business.
— Adam Bruns, reporter, Site Selection Magazine
(Read the blog post about the CNBC recognition)
Bruns interviewed New York-based architect Peter Cavaluzzi, a fellow of the American Institute of Architects and design lead for the recently passed DMC Plan.
"The Heart of the City is really the most critical and will have the biggest impact early on," Cavaluzzi was reported saying. "The first phase of every large-scale project has to be large enough and bold enough to have an impact, but at the same time be small enough that it can be achieved."
Participating in these types of networking and business development events falls among the responsibilities of DMC and its Economic Development Agency. Collaborators, entrepreneurs, and investors attend Bio every year in search of new business and discovery opportunities, like those proposed through DMC's Discovery Square concept.
The Discovery Square sub-district is a cornerstone of the DMC economic development strategy and represents the future of biomedical, research and technology innovation.
Members of the Minnesota Delegation to Bio included: