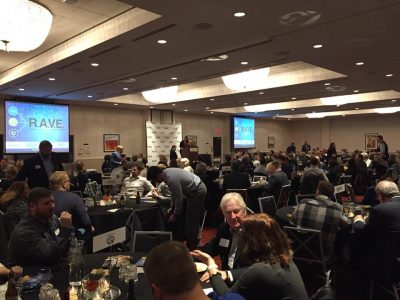 Rochester is home to a growing network of entrepreneurs, and this month, four days of events will highlight the successes of the region's innovators. Rochester Entrepreneurship Week, from October 22 through October 25, features 11 events throughout the city, covering a variety of issues that affect local entrepreneurs.
Several forums, panels and group discussions address topics like managing wellness as an entrepreneur, joining startups, expanding Rochester's art scene, and facing challenges unique to female entrepreneurs. There are also presentations from established entrepreneurs, including Garwin McNeilus, founder of McNeilus Truck & Manufacuring.  Rochester Area Economic Development, Inc. (RAEDI) also hosts its annual Recognizing Awarding Valuing Entrepreneurs (R.A.V.E.) program during this week.
The week concludes Friday with a free day of coworking at Collider Coworking and the Mayo Clinic Business Accelerator and a happy hour at Bleu Duck Kitchen.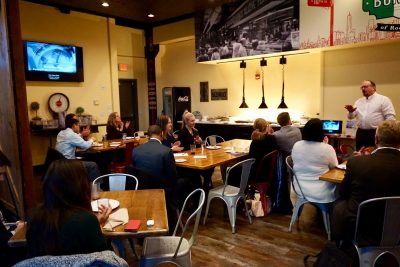 Amanda Leightner, Program Coordinator at Collider, says the week gives the entire community the opportunity to learn about how entrepreneurship is impacting Rochester now more than ever.
"Rochester's entrepreneurial ecosystem is gaining increasing recognition and momentum in multiple sectors including tech, retail, healthtech and especially with student entrepreneurship," Leightner said. "Entrepreneurship Week is an important series of events to showcase and celebrate our ecosystem's successes and acknowledge the contribution of our community's ideas and innovators to the local economy. We highly encourage anyone already involved with or interested in learning more about this city's entrepreneurial ecosystem to attend."
"Rochester Entrepreneurship Week will highlight the enthusiasm and showcase the support systems of our entrepreneurial ecosystem," said Chris Schad, DMC Economic Development Agency director of business development at Discovery Square. "It will also further DMC's mission to encourage and equip entrepreneurs to be successful."
This year's event is being organized by RAEDI, Rochester Rising, Collider, and Gray Duck Theater & Coffeehouse.
Find a full schedule of Entrepreneurship Week events here.