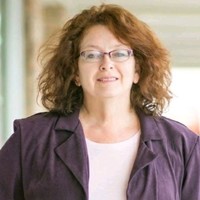 Diversity is a key component in building a strong, cohesive community. In fact, the more unique perspectives we invite to be part of our community conversations, the more creative and innovative ideas will result.
Dee Sabol stepped into the role of executive director for the Diversity Council in 2015. She is committed to community engagement, equity, and education as she works toward the Diversity Council's vision of creating "an inclusive and welcome community in which every individual is respected."
DMC connected with Sabol to gain more insight into the importance of diversity in building America's City for Health and why the Destination Medical Center (DMC) initiative was an important factor in her return to the Midwest.
DMC: What path brought you to your current position with the Diversity Council?
Sabol: I moved from sunny Colorado Springs back to Minnesota during the month of December. I came back specifically [to work at the Diversity Council], and Destination Medical Center was an important factor in my decision. When I began to research good things happening in midwestern cities, Rochester surfaced regularly. There is something compelling about the incredible potential of this community. I've spent time in public, private, and nonprofit roles and recognized right away the great goodwill this region has to shape a solid economic future.
The Diversity Council offered me an opportunity to engage my passion and my talents and I take on every day with anticipation. As this community sets an intentional path for growth, it is critical that every voice is heard and every person present. That's why I'm here.
DMC: What are some of your top priorities in your position for the coming year?
Sabol: We do three kinds of work, and I have a goal in each.
Community Participation: The Diversity Council is engaged in critical work on housing, transit, childcare, career pathways and labor force development, public safety, and civic participation. It's a big list, but we bring many with us to these conversations, all dedicated to creating better outcomes for everyone.
Equity Initiatives: Our programs to inform and engage residents are growing. From our Human Library to Allies & Advocates, we draw increasing numbers of individuals and groups into dialogue around equity and inclusion. I'd like to see us double our impact over the next two years as we bring awareness and excitement to every part of our community.
Training and Consultation: I want to expand our work with employers of all sizes on issues of recruitment and retention. We prepare the workplace for a diversifying workforce to ensure that we are successful in employing every member of our labor pool to their full potential.
DMC: What do you feel sets Rochester apart from other cities?
Sabol: Rochester has a rich history of compassion. This is a value I see in every aspect of community life, and… it weaves us all together. Potential abounds here. At every table, I hear people express the desire to work better together, to engage more fully, to make space for everyone, and it isn't just idle talk. This community understands the economic importance of embracing its diversity to empower a broad and sustainable economy. There are so many treasures right here, scads more than many other Midwestern cities can claim. Rochester is set to grow them and celebrate them, it's clear.
DMC: Why is the Destination Medical Center initiative so important to the future of Rochester?
Sabol: DMC provides us the opportunity to get serious about growth – the same rate of growth the region has experienced for decades, but with a plan. DMC is a partnership with Mayo Clinic, its innumerable economic partners, the City of Rochester, Olmsted County, and the State of Minnesota to see this community become the epicenter of medical life on a global scale, with resources for infrastructure and collaborative development focused on the heart of Rochester.
This is our chance to broaden and deepen the economy, fine-tune educational opportunities, strengthen our social fabric, and, together, become America's City for Health.
DMC: What advice would you give to someone thinking about building a life, starting a career, or raising a family in America's City for Health? 
Sabol: The time is definitely right. The best part of life in greater Rochester is the plentitude of occasions to participate. The city is changing and needs the contributions of every individual to get that change right. We are all thought leaders when it comes to forging community, so come, connect, and belong.