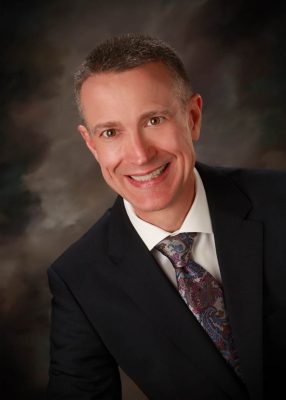 Ken Nelson joined the Post Bulletin as publisher in August 2018.  He has a stellar career in the newspaper industry, including more than 20 years at the Orange County Register in California.  Prior to joining the Post Bulletin, Nelson served as chief executive officer and publisher of the Erie Times-News in Pennsylvania.
Nelson has spent his first several months in Rochester getting to know the community, including a meet and greet and walking tour with Destination Medical Center Economic Development Agency Executive Director Lisa Clarke to learn more about the DMC initiative.
In this blog, Nelson discusses the Post Bulletin's priorities and what sets Rochester, Minnesota, apart from other cities.
DMC: What path brought you to your current position with the Post Bulletin?
Nelson: A longtime friend of mine mentioned that the Post Bulletin was seeking a publisher.  She shared that the owners and employees are great people, Rochester is a wonderful community and that the organization was looking for someone to help the company meet the needs of a growing and changing community.
DMC: What are some of the top priorities for the organization in the coming year?
Nelson: Our top priorities are informing and engaging readers in the platform they prefer, whether in print or online, and helping local businesses thrive by connecting them to their target markets.  
DMC: What do you feel sets Rochester apart from other cities?
Nelson: Rochester is similar to many of the wonderful communities you will find across the Midwest.  It is filled with many friendly, helpful, hard-working families. The main difference is that those other communities don't enjoy the benefits that come with having the economic foundation provided by having Mayo Clinic as a neighbor.
DMC: Why is the Destination Medical Center initiative so important to the future of Rochester?
Nelson: Mayo Clinic is a major driver of our economy.  We need to nurture and grow that economic engine.  Without DMC we don't have the structure, the strategy or plans that will enable us to capitalize on the growth inherent in being home to the premier medical facility in the world.
DMC: What advice would you give to someone thinking about building a life, starting a career, and/or raising a family in America's City for Health?
Nelson: Move now.  This is a great community, and the opportunities are endless.
Editor's Note: For the second consecutive year, the Post Bulletin has been recognized by the Minnesota Newspaper Association as the Daily Newspaper of the Year.