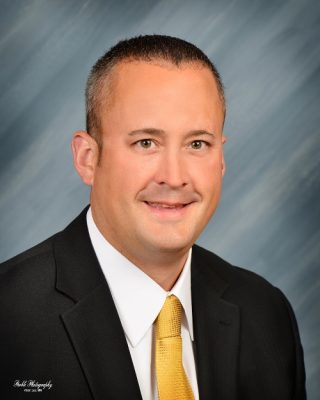 Ryan Nolander was hired as president of the Rochester Area Economic Development, Inc. (RAEDI) four months ago after long-time president Gary Smith retired. With significant experience in the economic development field, Nolander is committed to helping local and regional businesses and developers tackle issues such as site selection, financial packaging, business planning, and business advocacy.
Destination Medical Center (DMC) chatted with Nolander recently to learn more about his top priorities in the coming year and why Rochester is such an attractive city.
DMC:  What path brought you to your current position with RAEDI?
Nolander: Thirteen years in the economic development field, with the last five leading the economic development efforts in Albert Lea, Minnesota, led me to the opportunity with RAEDI. With Rochester being the third largest community in Minnesota, home to the state's largest employer in Mayo, and in the early phases of the DMC plan, it was a logical step in my career to pursue this amazing opportunity.
DMC:  What are some of the top priorities for the organization in the coming year?
Nolander:  Business retention and expansion visits with our area businesses to help these organizations and their suppliers/vendors grow in our area, assist with growing the entrepreneur ecosystem, and continue to build relationships with all of our partners in the four counties we serve and beyond.
DMC:  What do you feel sets Rochester apart from other cities?
Nolander:  Having two major employers like Mayo and IBM, which are both innovators in their respective fields, in a community with a population around 115,000 is unique and sets Rochester apart from other cities.
DMC:  Why is the Destination Medical Center initiative so important to the future of Rochester?
Nolander:  DMC, along with other initiatives taking place in the community, are all important to the future of the Rochester area. That said, having the state's largest economic development initiative ever in our backyard is definitely an asset to our region, especially with the attention it attracts nationally and internationally.
DMC:  What advice would you give to someone thinking about building a life, starting a career, or raising a family in America's City for Health?
 Nolander:  Dive right in! Rochester has big city amenities, yet still has that small-town feel. With very low unemployment, there are many employment opportunities available to build a career and raise a family in the Rochester area.